Finnish Line
13-27 September | Libraries opening times / at five libraries in Malmö: Stadsbiblioteket, Stadsarkivet, Kirsebergsbiblioteket, Husiebiblioteket and Masten2
Coinciding with the centenary of Finnish independence, Nordisk Panorama presents this stunning selection of 12 Finnish animated short films, spanning the period 1962-2015.
From scratching and painting onto celluloid in Eino Ruutsal's colourful experimental work "Kinetic Pictures", to the painstaking process of stop-motion in Anni Oja's charming short The "Moustache", this programme represents the boundless imagination and range of styles and techniques used to create the magic of animation.
The programme will be screened continuously 13-27 September at five libraries in Malmö: Stadsbiblioteket, Stadsarkivet, Kirsebergsbiblioteket, Husiebiblioteket and Masten2.
This Film Package features:
A Finnish Fable 2011
Central Park
Summer in Helsinki
The Death of an Insect
The Irresistible Smile
The Tongueling
Wanted
When One Stops
Kinetic Pictures
The Moustache
Treevil
Join the Event and the discussion on Facebook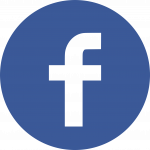 LIBRARIES – OPENING HOURS DURING FESTIVAL DAYS
Stadsbiblioteket / Malmö City Library
21 Sept           08:30 -20:00
22 Sept           08:30 -18:00
23 Sept           10:00 -17:00
24 Sept           10:00 -17:00
25 Sept           08:30 -20:00
26 Sept           08:30 -20:00
Stadsarkivet
21 Sept      10:00 -18:00
22 Sept      10:00 -18:00
23 Sept      10:00 -15:00
24 Sept      Closed
25 Sept      10:00 -18:00
26 Sept      10:00 -18:00
Masten 2
21 Sept           13:00 -17:00
22 Sept           13:00 -17:00
23 Sept           Closed
24 Sept           Closed
25 Sept           10:00 -14:00
26 Sept           15:00 -19:00
Kirsebergsbiblioteket
21 Sept           13:00 -17:00
22 Sept           13:00 -17:00
23 Sept           Closed
24 Sept           Closed
25 Sept           10:00 -19:00
26 Sept           10:00 -17:00
Husiebiblioteket
21 Sept           10:00 -19:00
22 Sept           10:00 -17:00
23 Sept           Closed
24 Sept           Closed
25 Sept           10:00 -19:00
26 Sept           10:00 -16:00