NP Happy Hour
What would a festival be without its Happy Hours?
Join your Industry colleagues for the daily Happy Hour where we meet, talk and connect casually with old and new friends.
Each Happy Hour is brought to you in collaboration with a Happy Hour sponsor as host of the night.
Friday
will be a surprise!
Saturday
the rough-cut workshop dok.incubator invites you to let you know what they have cooking for their second year as a partner to Nordisk Panorama and highlight their exciting programme lined up for you on Sunday morning.


Sunday
we will warm up to Meet the Decision-Makers of NP Forum.
You will get a quick introduction to the commissioning editors from TV, film institutes and regional film funds, as well as the international sales agents and other experts attending this year's forum. Don't miss this chance to learn who's who and what they can do for you!
Monday
the Swedish Film Institute invites you to take part of a short presentation of new Swedish projects, and will offer round table meeting possibilities between mingling, cheering and celebrating the art and importance of documentary films! So, come enjoy, tell us about your projects, and network with friends and colleagues.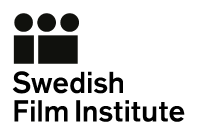 Don't miss these essential hours of the day!