Nordisk Panorama Jury 2019
The Jury for Best Nordic Documentary
The Best Nordic Documentary Award is presented by the documentary jury to one of the 14 films in the Nordic Documentary Competition. The award goes to the director(s) of the film.
The prize sum is 11,000 € and is sponsored by the Nordic public broadcasters DR, YLE, RUV, NRK and SVT. Read more about the films in competition.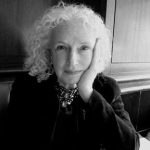 Kathy Brew, MoMA, Programmer DocFortnight (USA)
Kathy Brew is a video maker whose work includes documentaries, experimental work, and public television productions.  She recently served as Guest Curator for the Museum of Modern Art's Documentary Fortnight (2017-2019), and continues as a Consulting Curator in the Film Department.Other positions include: Curator for Lincoln Center's NY Video Festival; Co-Director of the Margaret Mead Film Festival at the American Museum of Natural History;  Director, Thundergulch/Lower Manhattan Cultural Council's new media arts initiative; Curatorial Consultant, WNET, Reel New York. Her writing has been published in Women, Art & Technology; Documentary Magazine; Civilization. She teaches at the School of Visual Arts MFA Art Practice Department and the Graduate Department of Media Studies at the New School.  She was a Fulbright Scholar in 2018 and spent four months in Peru, where she completed Following the Thread, a short film about indigenous weaving communities, along with a portfolio of photographs.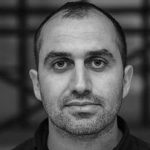 Hogir Hirori, Director and Best Nordic Doc winner 2018 (Sweden)
Hogir Hirori was born 1980 in Duhok city, Iraqi kurdistan. In 1999, he fled to Sweden and lives since then in Stockholm. He works as a freelance photographer, editor and director. He runs his own production company Lolav Media. Hogir's most recent documentary, "The Deminer" won the Special Jury Award at IDFA and Best Nordic Documentary at Nordisk Panorama 2018.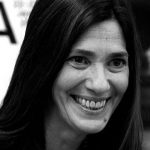 Christine Camdessus, Executive Director Fipadoc (France)
After being a lawyer and a banker, Christine Camdessus launched her production company in 2001: ALEGRIA PRODUCTIONS. Among more than 60 creative documentaries, distributed in most of the world : Pakistan Zindabad, Five Broken Cameras by Emad Burnad and Guy Davidi (Sundance director's award 2012, Oscar Nomination 2013 – International Emmy Award 2013), Divided Korea, The Wonderfull Kingdom of Papa Alaev, Erdogan, the making of a sultan, One day in Tehran and Forman versus Forman by Helena Trestikova and Jakub Hejna presented in Cannes Classics in 2019. ALEGRIA PRODUCTIONS received the price of best production company of documentaries in France, in 2013. Christine is chairwoman of Jury of NIPKOW (Berlin) and member of EDN and of EFA. In 2013.  Since June 2018, Christine is Managing and Artistic Director of FIPADOC, an international documentary festival taking place in Biarritz (France) the third week of January.
The Jury for Best Nordic Short Film
The Best Nordic Short Film Award is presented by the short film jury to one of the 20 films in the Nordic Short Film Competition. The prize-winning film will qualify for consideration in the Short Film Category of the Annual Academy Awards® without the standard theatrical run, provided that the film otherwise complies with the Academy rules. The award goes to the director(s) of the film.
The prize sum of 6,000 € is sponsored by Nordisk Panorama Read more about the films.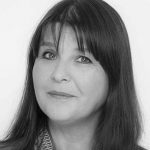 Pascale Faure, Head of Short Programs, Canal+ (France)
Pascale Faure is one of the leading specialists of short films in France. She has been working for 20 years in the field of cinema and artistic creation. From 1991 to 1999 Pascale was a co-artistic director for 'L'Œil du cyclone', a magazine of creative television. She was co-screenwriter of 'Filles perdues cheveux gras', a feature film directed by Claude Duty (Winner of the Michel d'Ornano Prize for the best first script at Deauville Festival in 2001). Since 2001 she is in charge of the department of Short Programs and Creations at Canal+ With about a hundred of short films and one thematic original collection  broadcast every year, it is one of the most dynamic actors in the cinema arena.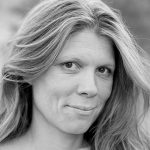 Ellen Ugelstad, Short Film honorable mention 2018 (Norway)
Born in 1973, Ellen works in genres ranging from poetic documentary to music-films, hybrids and fiction. Her work often explores the thin line between sanity and insanity, structural power and different forms of reality. Her previous documentary Indian Summer tells the story of her younger brother living with schizophrenia and was nominated at DOK Leipzig, CPH:DOX, and received two nominations at the Norwegian "Emmy-Award" called Gullruten. Her short film "The Meetingroom" won the Writers Guild Award for best screenplay. Her recent work includes "Making Sense Together" and the short film "The Green Valley" where she received the Golden Chair Award at the Norwegian Short Film Festival and Special Mention at Nordisk Panorama.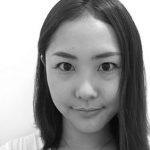 Shoko Takegasa, Programmer Short Shorts (Japan)
While studying English Language and Culture at Sophia University in Tokyo, Shoko gained experience working at a movie theater and at Tokyo International Fantastic Film Festival as a volunteer. She also studied Film at the University of Minnesota, USA. She joined SSFF & ASIA in 2015 and serves as Programming Manager, where she is in charge of festival programming, hospitality and international relations. She also worked for Tribeca Film Festival as a Shorts screener in 2017 and 2018.
The Jury for Best New Nordic Voice
The New Nordic Voice competition introduces promising Nordic filmmakers. The works have not previously been screened in the Nordisk Panorama competition programme, and selected films are among the first releases by the filmmaker. Films: 12
The prize sum of 5.000 €  is sponsored by Film i Skåne and AVEK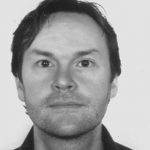 Per Fikse, Minimalen, (Norway)
Born in 1965, Per has been the Director of Minimalen Short Film Festival in Trondheim, Norway, from 1999 to date, a festival he has programmed for since 1994. The festival had its 31st edition this year, screening 200+ films over six days. Per Fikse holds a Master of Management degree from NTNU, the Norwegian University of Science and Technology. He has committed a few shorts and contributed with articles on film published in Norwegian and international media. He also works as a Software Development Manager in the private sector.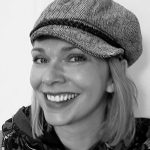 Marzibil Sæmundardóttir, Festival Director, Stockfish – Film Festival (Iceland)
After studying Project Management at the University of Iceland, co-founding and managing an employment resource center for young people as well as a therapeutic center for young drug addicts from 1997 to 2006 and serving as Vice City Councilor at the Reykjavik City Council from 2002 to 2010, Marzibil Snæfríðar Sæmundardóttir decided it was time to change careers and made the pivot from politics and social welfare to film. In 2011, she became a Board Member of WIFT Island – a position she has held for seven years while mostly freelancing in filmmaking. She also worked as a project manager for a few years at the Northern Wave Film Festival. In 2010, she founded her production company, ARCUS.FILMS, graduated, three years later, from the Icelandic Film School where she now teaches scriptwriting and mentors new generations of Icelandic filmmakers, and finally became the director of the Stockfish Film Festival in 2015. Marzibil has a few short films to her name – "Freyja" (2011), "Jón Jónsson" (2013), "The Unicorn" (2014) – all highly acclaimed on the short film festival circuit. She will be filming her new short film in September.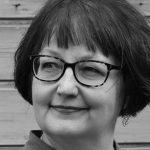 Outi Rousu, Film Producer (Finland)
Film producer, mentor and script editor Outi has produced number of feature films, shorts, docs, kids programmes and international co-productions. 8 films has been awarded Finnish State film prize. Outi has a producer's degree at the University of Taik (1996). She has participated in several international workshops, such as EAVE (1997), script writing and training mentors workshops at Sources2 and Dok.Incubator. Outi was a member of the National Cinema Council 1997-2002. She worked as a film commissioner for docs and shorts at AVEK (2014-2019).