Special Programme
Our Special Programme show how deep the talent pool in the Nordic countries really is. Enjoy free screenings, talks, and VR experiences and visit venues outside of standard screening rooms and cinemas. This is a programme that we hope will intrigue you.

After dark – Outdoor Screening
FRI 20/9 22.00 / FAR I HATTEN / FREE EVENT
We've joined curatorial forces with the terrific Lund Fantastic Film Festival for this special shorts screening which will take you on an off-beat trip into the dark and fantastical side of filmmaking. Expect your mind to be warped and your senses to be ravished – and as a bonus you'll see one of the strangest animated sexual encounters you're ever likely to see, in Robin Jensen's Farce
Short film package: Boy Gets Eaten / Farce / Children of Satan / Turn

Once Aurora – Outdoor Screening
SAT 21/9 22.00 / FAR I HATTEN / FREE EVENT
When pop star Aurora first arrived on the scene, she found an audience that connected with her independent spirit, lyrics and energy. Now, as she enters the next phase of her recording career, the pressure is on. An All Access Pass on her tour and in the studio offers an insight into the artist becoming herself, amidst the huge creative and personal challenges the music industry sets for performers.
Stian Servoss & Benjamin Langeland / 2019 / Norway, Denmark, Finland / 71 Min

Second Breakfast Shorts at Cinema Spegeln
Here's an unbeatable combination for you – breakfast and a movie! We have four breakfast servings showing the best Nordic short films 2019, so come on down to Cinema Spegeln and start your day in a great way!
(Breakfast 65kr – not included)
Saturday: Awkward Turtles 09.30-11.20 / Funny Ha Ha or Funny Peculiar 10.00-11.50
Sunday: Loss of Innocence 09.30-11.30 / Steady As She Goes 10.00-11.50
More info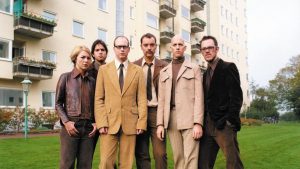 71 Minutes of Johannes Stjärne Nilsson
MON 23/9 15.00 / PANORA / FREE EVENT
Step into the quirky world of the award-winning director Johannes Stjärne Nilsson. Enjoy 20 years of mezmerising short films in just 71 minutes.
Short Film Package: Man Without Direction (2015) / Music For One Apartment and Six Drummers (2001) / Music For One Christmas and Six Drummers (2011) / Possibly Breezy (2013) / Rain (2014) / The Bear (2018) / Woman and Grammophone (2006)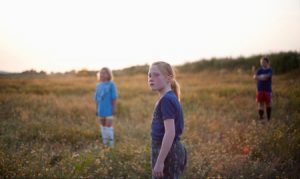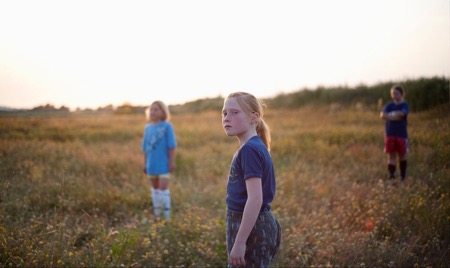 6 x John Skoog
19-24 SEP / 11.00-17.00 / MALMÖ KONSTHALL / FREE EVENT
Malmö Konsthall presents six short films by John Skoog during Nordisk Panorama's six days, one film per day. The films are shown in chronological order and starts with his first film Sent på jorden(Late on Earth) from 2011. John Skoog (born 1985 in Kvidinge, Sweden, lives in Copenhagen) combines research into history and everyday life with a poetic and fictional atmosphere in his films.
Late on Earth (2010) / Fores (2013) / Federsee (2013) / Shadowland (2015) / Reduit (2014) / Nosferatu (2017)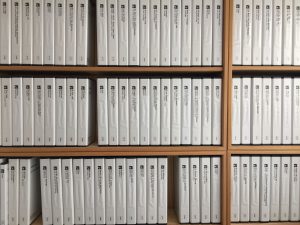 Nordisk Panorama Time Machine
19-24 SEP / FESTIVAL CENTRE / FREE EVENT
This year we want to travel through time, remember 30 years of great stories and celebrate 30 years of Nordisk Panorama! For this purpose we have prepared the perfect time machine for you: Old TVs with VCRs and a lot of VHS tapes with the winning films throughout the years. Choose a film from the catalog, press play and enjoy the journey that starts in the early 90s!
More info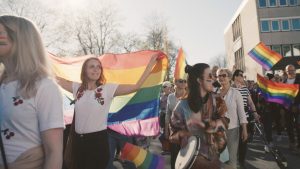 [Extra] Ordinary Self-Portraits
16-29 SEP / MALMÖ CITY LIBRARY / STADSARKIVET / MASTEN 2 / FREE EVENT
Nordisk Panorama Film Festival together with Malmö City Library present six Nordic short films, playing in a loop in the library throughout the duration of the festival. This film programme celebrates the unsung, the marginalised, the pioneers and the people who make the world a more interesting place to live in. From eccentric sound artist Eirik Havnes' ambitions to create a symphonic masterpiece using the natural world as his orchestra, to the tales the night cleaners tell as they roam empty buildings through the twilight hours, the ordi-nary individuals in all of these short documentaries have extraordinary stories to share.
Short Film Package: Night Cleaners / Star Shaped Scar / Polyfonatura / When Pride Came to Town / Nuit / Always Regardless
More info