Join Nordisk Panorama as a Partner or Sponsor
Do you want your company to gain great exposure in Malmö, Sweden and the Nordic countries? And do you want to reach and connect with a wide and well-informed audience?
Then Nordisk Panorama Film Festival is the non-profit event to support, partner with and sponsor today!
We highly value and continuously seek collaboration and sponsorship with relevant partners on different levels ranging from main sponsors to sponsorships around single or several selected activities and products during the festival.
Our comprehensive marketing has excellent outreach, and we would love to engage in further conversations with you.
Contact us for more information: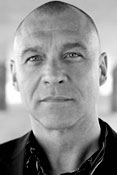 Søren Poulsen, Managing Director 
soren@nordiskpanorama.com, tel: +45 2636 4408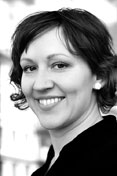 Cecilie Stranger-Thorsen, Festival and Innovation Manager
cecilie@nordiskpanorama.com, tel:  +46 70 868 99 66
The world of Nordisk Panorama
Nordisk Panorama is a non-profit organization representing the Nordic filmmakers perspective on the world through documentary and short fiction films.
Nordisk Panorama Film Festival is the annual flagship event that for the past 28 years has been showing a selection of the best Nordic shorts and docs in curated competitions and special programmes, awarding the very best Nordic documentaries and short films with great prizes. Competitions combined with glimpses of what the future of this film scene might bring.
During 6 days in September the Film Festival in Malmö, Sweden, offers the public audience and film industry professionals the best of the newest Nordic Short and Documentary films together with a range of industry events.
We create a wide range of audiovisual experiences in cinemas, streets, art halls, libraries, museums, clubs and yet unheard of screening venues in Malmö and present them to a unique mix of filmmakers and public audience.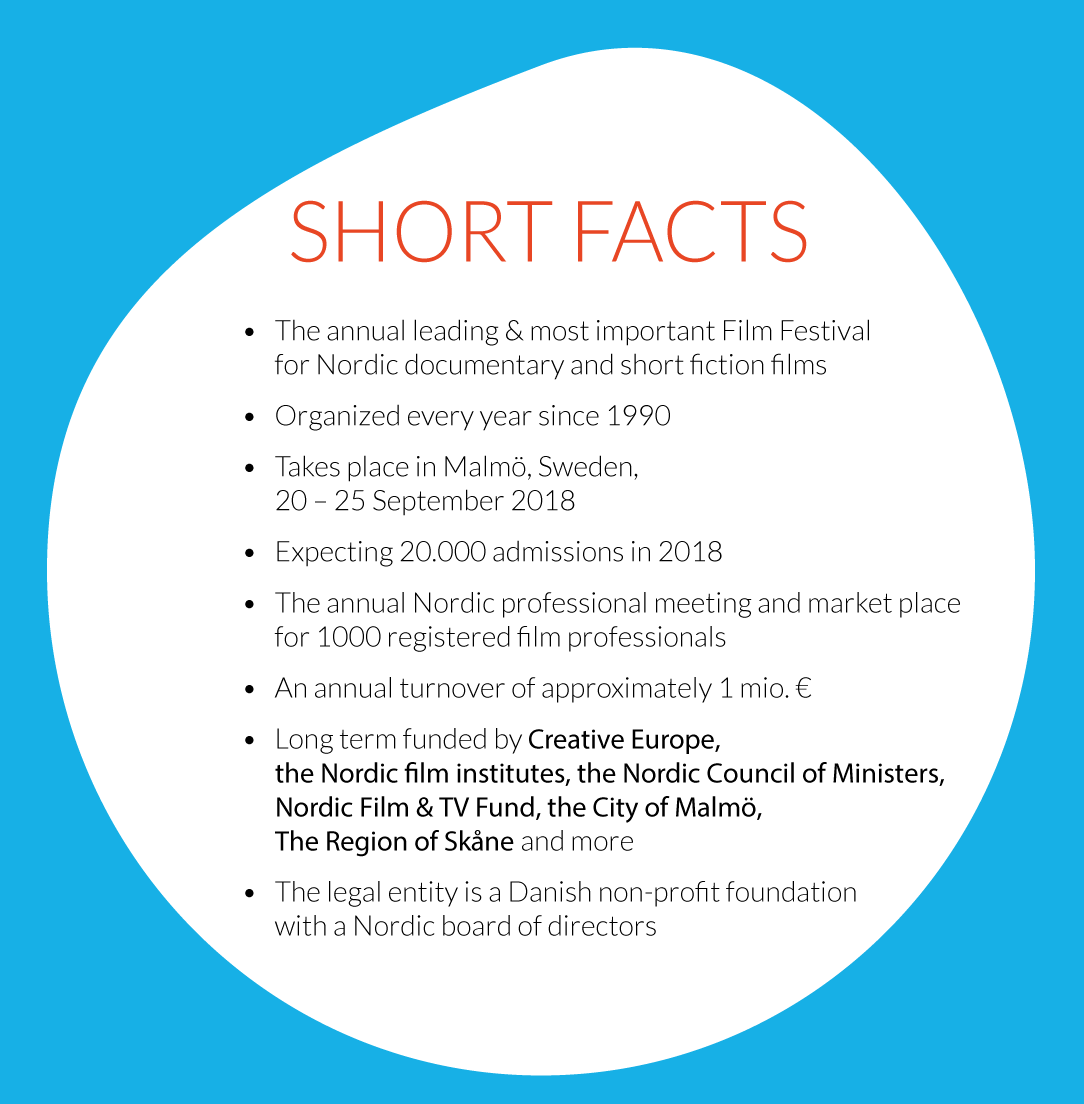 The core of Nordisk Panorama is to create an essential platform and meeting place for audience, creators, producers, financiers, distributors and decision makers who strive to provide the world with more and better Nordic films.
We put ourselves in the centre of matchmaking and initiate collaborations between professionals from the film industry with other cultural fields, opinion makers, truth tellers and businesses.
The annual Film festival is the ultimate melting pot where it all comes together. The films get to meet the public audience and some 900 film professionals meet, match and mix.
The strength of documentary films gives us the opportunity to put our present world and society in the spotlight by penetrating and going beyond the topics shown on the big screen with connected seminars, talks, panels, master classes and events.
Nordisk Panorama Film Festival 2018 takes place 20-25 September.
Nordic short and documentary films and projects cross paths with Nordisk Panorama in many stages of their life cycle. We are there to support them every step of the way. Our expertise stretches from working with projects in process with mentorships, matchmaking and co-financing of documentaries at the NP Forum, to helping finished films find their audiences at public screenings during the Film festival as well as via international film festivals, distributors and buyers from all over the world at the NP Market.
Nordisk Panorama Film Festival Reach and Impact
In 2017 the Film Festival served 17.000 admissions and 1000 registered film professionals from 35 countries with a majority from the Nordic countries. Since 2014 we have seen a 65 % increase in admissions and we expect 20.000 admissions in 2018.
The Nordisk Panorama Digital Reach took a huge leap in 2016, a path which we continued to pursue in 2017. Looking over the shoulder to 2017 and comparing it to 2016, we gladly conclude that
Our combined web site and app traffic saw a +13,2 % increase in the six week period leading up to and surrounding the festival in 2017 reaching a total of 37.300 sessions.
Our social media impact and reach from May to October on Facebook in absolute numbers was 318K unique users and we reached 21,6K total video views representing a +43 % increase.
Our sent email news and information reaching industry professionals and public audience from May to October had 98K successful deliveries and 56K opens, of which 30,5K were unique.
The visibility of the Film Festival in the Malmö region is greatly enhanced by the City of Malmö who acts as our co-organizing partner, offering the festival a unique high-value access to centrally located outdoors advertising opportunities.
We produce a significant amount of printed and digital material including programme catalogues, posters, banners, flyers, staff clothing, flags and roll-ups in addition to multiple digital campaigns.
All in all we saw a +33 % increase compared to 2016 in media press coverage, estimated to have an ad value of €365.000 when analysing articles published June to October September 2017.
The impact of the industry segment of the festival peaks over 3 days with 615 pre-arranged one-on-one meetings leading to numerous fruitful connections and opened doors. When measuring the total financing projects reach, one year after having participated at Nordisk Panorama Forum, it annually sums up to over €4.000.000.