dok.incubator at Nordisk Panorama Film Festival 2018
Thanks to our partnership with dok.incubator, two Nordic projects are attending the workshop – The Gods of Molenbeek by Finnish director Reetta Huhtanen and Men's Choir by Norwegian director Petter Sommer and Jo Vemund Svendsen.
Together with six other carefully selected projects from all over the world, that have already passed the intensive week of editing and sharpening their storytelling in April under the supervision of top European and US editors, producers, distributors, and marketing experts such as Ulla Simonen, Freddy Neumann, Sigrid Dyekjaer, and many others, they will present their rough-cuts to renowned audience of festival industry representatives such as Harry Vaughn (Sundance), Joost Daamen (IDFA), Shane Smith (Hot Docs), Leena Pasanen (DOK Leipzig), Flora Roever (DOK:Munich), Ondřej Moravec and Julie Kárová (One World film Festival) or Jarmila Outratová (IDFF Ji.hlava) and sales agents Olivier Tournaud (Cinéphil), Salma Abdalla (Autlook), Aleksandar Govedarica (Syndicado) or broadcasters Alex Szalat (ARTE France) and Hanka Kastelicová (HBO). The producers will have the unique opportunity to get elaborated feedback and prepare tailor-made strategy of positioning films at nowadays market.
The workshop also hosts Nordic commissioners Lisa Nyed (Film i Skåne) and Piia Nokelainen and Suvi Paavola (Finnish Film Foundation) as well as editor Matti Näränen (FI) as observers, who are participating on the development of the films.
THE GODS OF MOLENBEEK (Mercurius of Molenbeek)
(FI / BE / DE)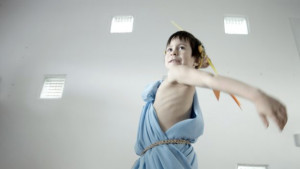 Director: Reetta Huhtanen
Editor: Jamin Benazzouz
Producer: Hannu-Pekka Vitikainen
Produced by: Zone2 Pictures (FI)
Co-produced by: Clin D'oeil Films (BE), Tondowski Films (DE)
In Molenbeek-Saint-Jean Aatos, a playful and curious six-year-old boy, sets out to find his own god in a world shaken by suicide bombings. Aatos has come to the age where his mind is consumed by big abstract questions. The Muslim society in the neighbourhood has Allah all around their daily routines and has powers above all. This arouses also Aatos´s longing for something bigger than human.
THE MEN'S CHOIR
(NO)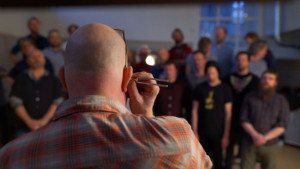 Directors: Petter Sommer, Jo Vemund Svendsen
Editors: Jo Vemund Svendsen, Petter Sommer
Producers: Kari Anne Moe, Gudmundur Gunnarsson
Produced by: Fuglene (NO)
"It's harder to become a member of The Men's Choir than Hells Angels", say the members – a rowdy party of beer thirsty middle aged ex-rockers. 15 years ago they promised to sing in each other's funerals. "Of course, it will be awkward for the second last one of us alive", they joked. But then the joke becomes a reality. Their beloved conductor, Ivar, has been diagnosed with cancer and has just 3 months left to live. But Ivar refuses to die before their biggest gig ever: Warming up for Black Sabbath and Ozzy Osbourne on Midsummer's Eve in front of 10.000 people.
The two Nordic projects will hopefully follow the success of last year's dok.incubator films – Golden Dawn Girls (NO, DK, FI), which is now enjoying a remarkable festival run of over 30 festivals worldwide after its successful premiere at IDFA. A second Nordic co-production Giants and the Morning After (SE, FI) had its world premiere at CPH:DOX and by Belgrad's Magnificent 7 was selected among 7 most interesting documentaries of 2017.
For more information, read more here.