Public Service On Demand – Nordic Streaming Strategies
25 February 2021
Nordisk Panorama is presenting a topical online seminar on streaming strategies now and into the future, providing an in depth look at what is going on behind the screens at the Nordic pubcasters.
The seminar will delve into questions like: What are the challenges and opportunities the public service broadcasters are facing? How will these public service organizations fulfill their obligations to the public 5 years from now? How are they dealing with the competition from the international platforms? Can they gather the population online? And how do these ongoing changes impact collaborations with independent content providers?
Representatives from the Nordic Public Service Broadcasters — DR, NRK, RUV, SVT and Yle — will present their current and future strategies for streaming and broadcasting, and how those strategies affect their relationships with the Nordic documentary industry.
Confirmed panelists are:
Peter Rosberg – Head of Publishing and Acquisition, DR
Skarphéðinn Guðmundsson – Head of TV, RUV
Johan Aaltonen – Head of TV, Yle
Jørgen Svennevig – Head of Planning NRK TV, NRK
To ignite the discussion we kick off with a keynote from Matt Locke, Director of the content and strategy company Storythings. Matt brings extensive knowledge to the table from senior positions at BBC and Channel 4.
The seminar will take place online on Thursday 25 February, 2021 from 10.30 – 12.00 CET (Copenhagen time) and is open for the Nordic doc industry. Participation is free, but registration is required. Please register here by February 24.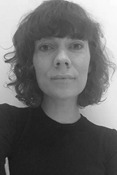 For further information contact Cecilie Bolvinkel at cecilie@nordiskpanorama.com.