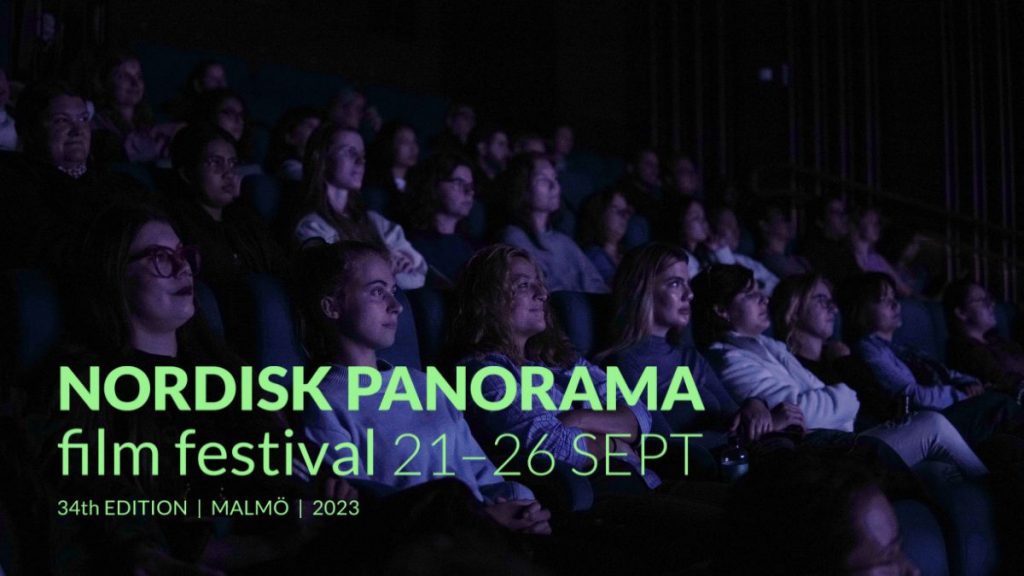 Photo: Nicholas Stathopoulos
Was it just us or did Nordisk Panorama Film Festival 2023 have a little extra sparkle this year?
We were delighted to welcome over 900 accredited guests to Malmö, as well as a growing local audience who joined us not just in the cinemas but also in our festival centre at Panora and at concerts and performances around the city. With sold out screenings, crowded seminars and industry events, and a side programme which drew audiences all over town, it's clear that the festival continues to be an important meeting point for filmmakers and film lovers on a local and regional level.
This year's programmers outdid themselves once again with a selection of 96 documentaries and short films. With titles from must-see award winners and new Nordic trendsetters, the selection truly demonstrated the wealth of talent that exists within Nordic documentary and short filmmaking. 64 films were shown in competition and a new addition to our award categories was the first-ever Nordic Documentary Producer Award, in which each Nordic directors' guild nominated an outstanding producer from their country. Check out the winning films and filmmakers below.
This year we also celebrated the festival's 10th anniversary in Malmö with a bird's eye view of the city we have fondly grown to call home. With a performance on the 54th floor of the iconic Turning Torso and the inauguration of our elevator pitch concept in the Scandic Triangeln elevator, in 2023 Nordisk Panorama shot up and into some of the tallest buildings the city has to offer.
A warm thank you to our financiers and to all our international and local collaborators. We recognise your contribution to the Nordic filmmaking community and to the local film loving audience in Malmö. We couldn't have made the festival without you! Read more about the 2023 partners & sponsors here.
Miss or missed the festival? Take a look at our Instagram @nordiskpanorama and our photo albums on Facebook to see photos and films from this year's event.
And don't fret, it may be a year away but we'll be back for the 35th edition of the festival 19-24 September 2024 in Malmö. Looking forward to seeing you then!
---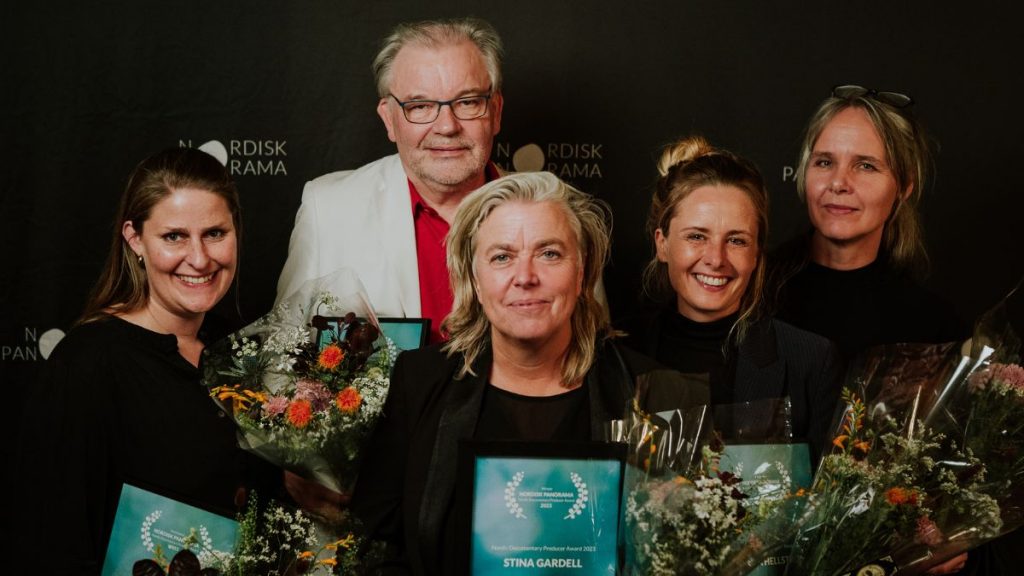 Photo: Niklas Gyberg Ivarsson
The 2023 Award Winners
On Tuesday 26 September the award winners of Nordisk Panorama Film Festival 2023 were announced during the Award Gala at Malmö City Hall. Once again, warm congratulations to all the winners.
Best Nordic Documentary
Apolonia, Apolonia, Lea Glob, 116 min, Denmark, 2022.
Prize: 11.000 €. The award is sponsored by the Nordic public broadcasters: DR, NRK, RUV, SVT and YLE.
Honourable Mention
Hypermoon, Mia Engberg, 78 min, Sweden, 2023.
Best Nordic Short Film
Norwegian Offspring, Marlene Emilie Lyngstad, 45 min, Denmark, 2023.
Prize: 5.000 €. The award is sponsored by the Danish Film Directors and the Swedish Film Directors.
New Nordic Voice
Under Construction, (Wanha Markku), Markus Toivo, 61 min, Finland, 2023.
Prelude, (Murtuma), Arman Zafari, 19 min, Finland, 2023.
Prize: 5.000 €. The award is sponsored by AVEK and Film i Skåne. This year the jury decided to split the award between a documentary and a short film.
Nordic Documentary Producer Award
Stina Gardell, Sweden
Prize: 10.000 €. The award is sponsored by the Danish Producers' Association, Virke Norwegian Producers Association, Audiovisual Producers Finland (APFI), the Finnish Documentary Guild, Filmproducenternas Rättighetsförening (FRF), and the Icelandic Filmmakers Association.
City of Malmö's Audience Award
The Home Game, (Heimaleikurinn), Smari Gunnarsson & Logi Sigursveinsson, 79 min, Iceland, 2023.
Prize: 2.500 €. The award is sponsored by the City of Malmö.
Young Nordic Award
Brouillarta, Ingvild Søderlind, 15 min, Norway, 2023.
Prize: 1.500 €. The award is sponsored by Nordisk Panorama Film Festival. This year the award was presented in honour of BUFF, the International Children and Young People's Film Festival in Malmö, as a celebration of their 40-year anniversary.
Read more about the award winners and read the jury motivations here.
---
Nordisk Panorama Market 2023
Nordisk Panorama Market was a busy networking hub with meetings, seminars and industry events all geared towards facilitating co-production opportunities and partnerships. A total of 257 films were featured in the market catalogue and an additional 15 Nordic short films were screened in Closed Market Screenings.
At The Nordic Short Film Pitch, 12 new projects, including a French delegation selected in collaboration with Clermont-Ferrand International Short Film Festival, were presented to 44 decision makers from Nordic and international organisations. This year the pitching projects took part in an industry day which included case studies of short film collaborations as well as round table discussions between producers prior to the pitching event. A total of 157 meetings were made between filmmakers and decision makers.
At this year's Work-in-Progress, six new documentary projects looking for a last push to make it to the screen were presented to 59 decision makers. The pitches were followed up with 39 pre-booked meetings. Three Expert Round Tables were also organised during the Market, giving emerging filmmakers a chance to meet new decision makers and discuss topics from co-production to film programming and festival distribution. Additionally 39 one-to-one meetings were pre-booked between individual filmmakers and decision makers attending NP Market.
---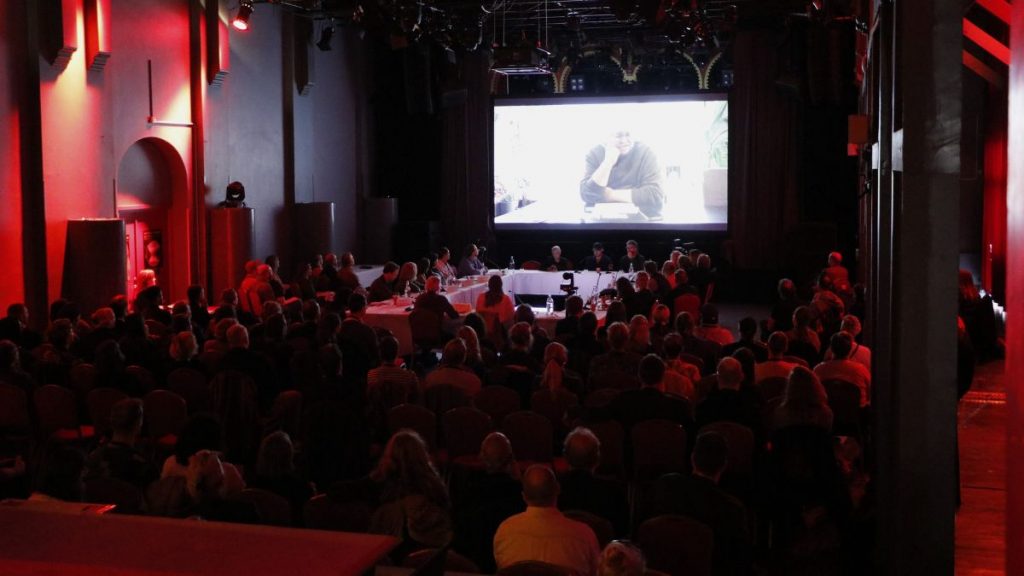 Nordisk Panorama Forum 2023
2023 marked the 30th anniversary of the Nordisk Panorama Forum for Co-financing of Documentaries. For 3 decades the Forum has been a vital part of the Nordic documentary ecosystem as a professional platform, funding event and annual meeting place. More than 300 people from 25 different countries around the world joined us at Nordisk Panorama Forum in Malmö to celebrate this milestone.
The Forum kicked off with the annual networking event 'Producers Meet Producers', which focuses on co-production and experience sharing, and offers tailored match-making and round table discussions. 'Producers Meet Producers' was attended by 43 producers and included presentations by the Nordic Film Institutes and our specially invited guests from the French delegation.
During the 2-day pitching event, 24 projects from the Nordics and Baltics pitched to 79 decision-makers and a total of 47 projects were presented in the more than 600 one-to-one meetings. Read about the selected projects here. We are looking forward to following the projects, seeing the results and hopefully welcoming back the finished films at Nordisk Panorama Film Festival in the future!
---
Meet Us at IDFA and Uppsala Short Film Festival
Nordic shorts and docs are travelling and so are we! In the coming weeks you can meet Market Manager Maria Stoianova at Uppsala Short Film Festival and Forum Manager Lena Nitsch will be in Amsterdam attending IDFA. More than 20 Nordic films and projects will be presented at IDFA – check out the Nordic selection here.
Contact us to set up a meeting:
Lena Nitsch, Forum Manager lena.nitsch@nordiskpanorama.com
Maria Stoianova, Market Manager maria@nordiskpanorama.com
---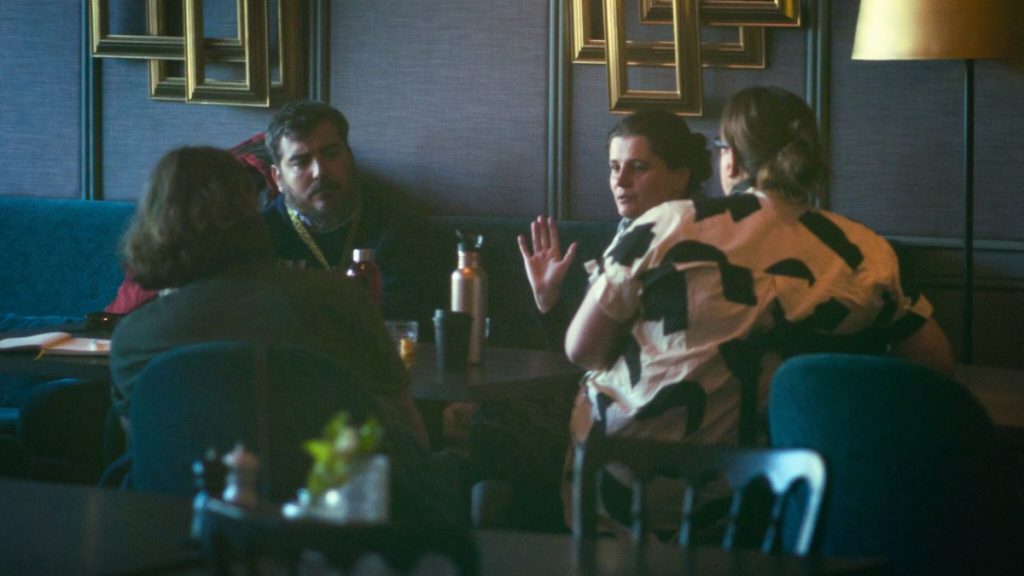 Call for Nordisk Panorama Board Members
Do you have a passion for documentary and short film? Are you interested in actively participating in the strategic leadership and development of Nordisk Panorama?
Nordisk Panorama's board is looking for two people, each living and working in Sweden or Norway, who would like to take on the role of representing these countries on the board for a 5-year term.
Read more about the positions and how to apply here.
Deadline to apply: 1 November 2023
---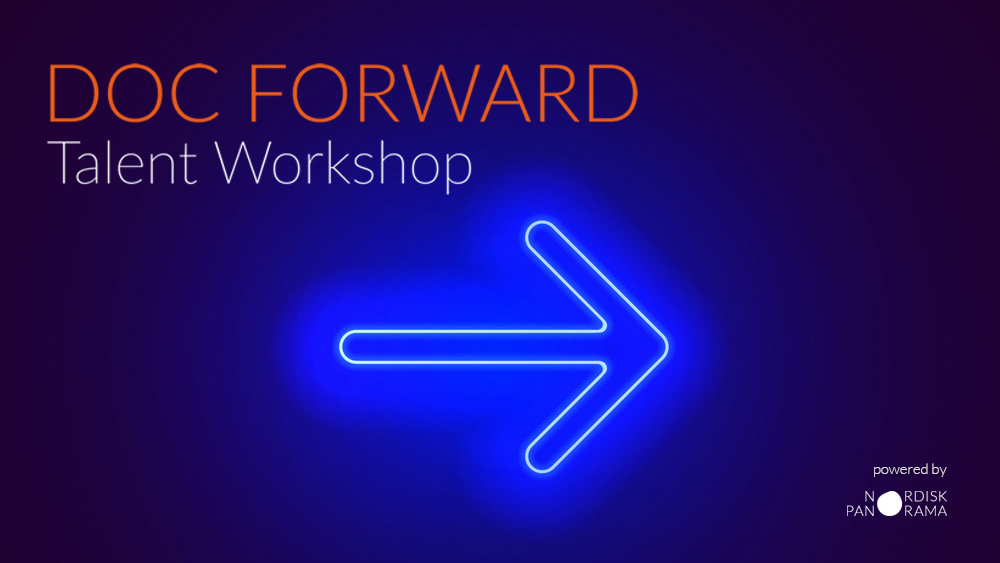 Apply for Doc Forward Talent Workshop 2024
Now is the time to send your application to the 2024 edition of the Doc Forward Talent Workshop.
Doc Forward is a 2-part, project-driven, co-production workshop for emerging Nordic documentary producers and directors. The focus is on new talent directors with ambitions to go international in partnership with both new and more established producers. The workshop is an opportunity to develop a network and the knowledge to work professionally within the Nordic documentary sector.
The first part of the workshop will be held at the end of January / early February 2024 in Helsinki, Finland while the second part will take place in May 2024 in Oslo, Norway.
Read more about Doc Forward and how to apply here.
Deadline to apply: 7 November 2023.
---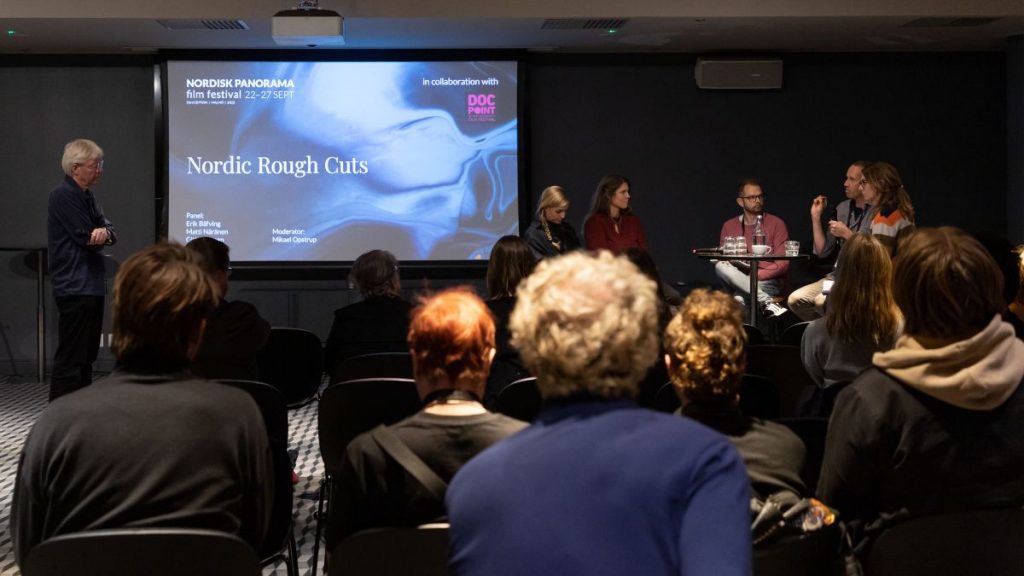 Apply for Nordic Rough Cuts
Are you at the rough cut stage with your documentary project and would you like a fresh set of expert eyes on your storytelling challenges? Then submit your project to the Nordic Rough Cut Session, an unparalleled opportunity to find solutions. Three Nordic projects will be selected and receive input from an expert panel plus a 2-hour private session with an experienced editor.
Read more about Nordic Rough Cuts and apply here.
Deadline to apply: 7 November 2023.
---
Share Your Thoughts on This Year's Festival
Did you attend this year's festival? We'd love to get your feedback! Don't miss the chance to share your thoughts in this year's festival evaluation and help us to improve the festival experience.
You can find the evaluation form here.