Forum Projects 2020
Projects Selected for Pitch
Denmark
Beast
When Marius the giraffe was culled in Copenhagen, it caused outrage and panic in the zoo world. This film is a furry examination asking if humans are entitled to rule the planet. 'Beast' explores the human's place in the ecosystem. It lifts the veil over the manifold aspects of our relationship with animals. How have we come to keep some in zoos, eat some as food and even portray some as role models in film?
by Max Kestner / Bullitt Film ApS, Vibeke Vogel
Silas, my Silas
Christina was born with a disease that makes her almost completely blind. As a child she could see, but today she has only 3% of her vision left. The doctors had assured her that the disease is not hereditary, but when her son Silas turns 5, they discovered that they were wrong. Silas is diagnosed with the same eye disease as her and as a result, he will slowly go blind.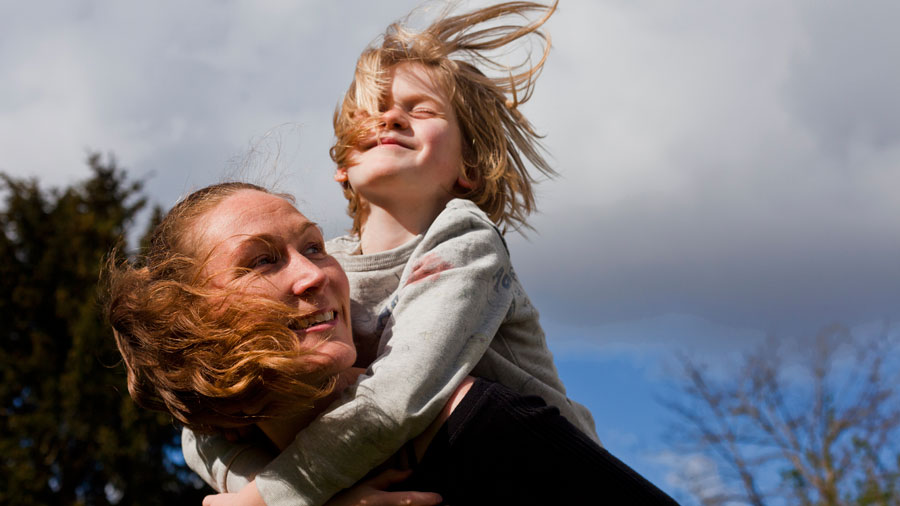 by Julie Bezerra Madsen / Good Company Pictures, Katrine A. Sahlstrøm
The Fake Will – Forgiveness and Redemption
by Christian Sønderby Jepsen / Moving Documentary ApS, Mira Jargil
Wildcard Denmark / The Mountain
'The Mountain' is a family portrait told through 75,000 stills, 100 hours of home videos and a 1600 kilometres superhero mission. The film explores the story of the director's own Danish middleclass family who, on the surface, doesn't have much in common, but underneath, is inescapably tied together by the lingering effects of a 25 years old tragedy that has affected each of them differently.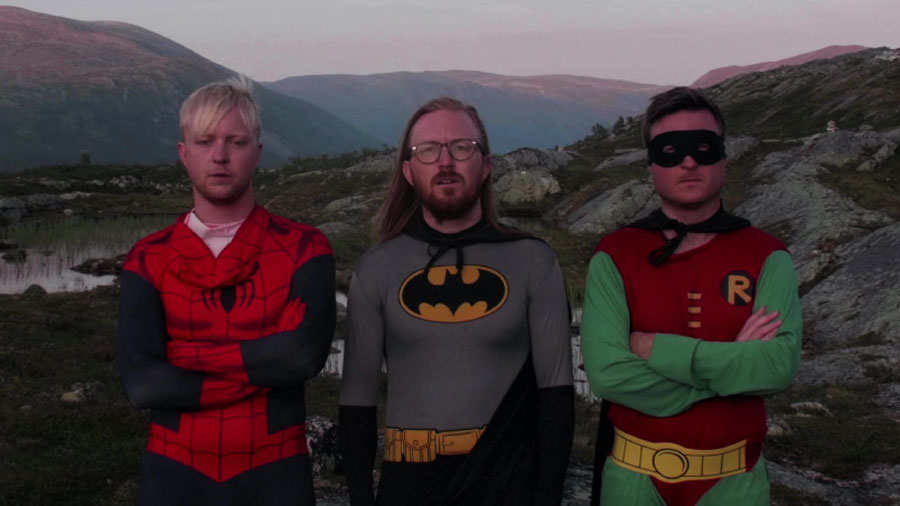 by Christian Einshøj / Made in Copenhagen, Mathilde Hvid Lippmann
Estonia
The Last Relic
Thousands of kilometers from Kremlin, a group of high-minded Russians, trailed by secret agents, mobilizes to get Putin dethroned. The country's fourth-largest city of Yekaterinburg reveals itself to be a Theatre of the Absurd, with conflicting political movements, clashing points of view and incompatible interpretations of history connecting in ways that are both tragic and comical.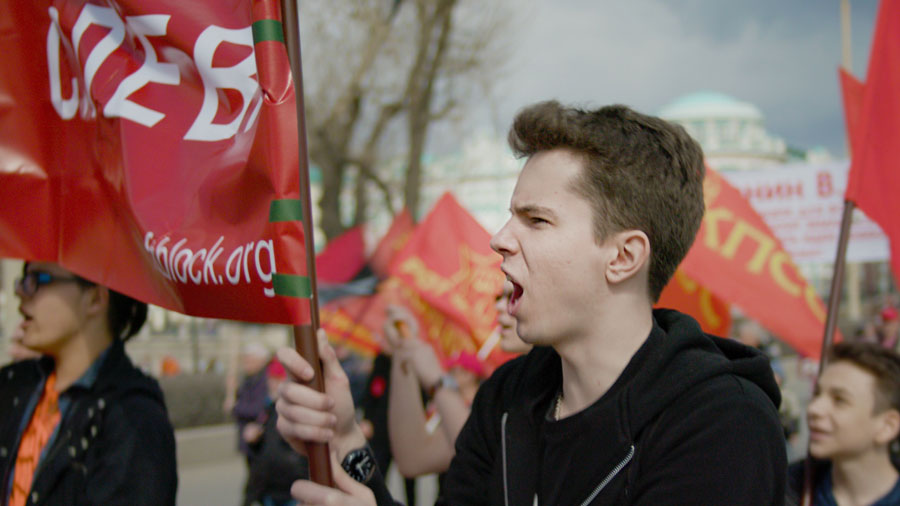 by Marianna Kaat / Baltic Film Production, Marianna Kaat
Finland
Game of Minds
Young gamer boys are taken to their mental limits in the demanding and pressured World of e-sports. The best mental coach, Mia, is a champion maker, and she helps the boys on a journey of self-discovery which will change their lives.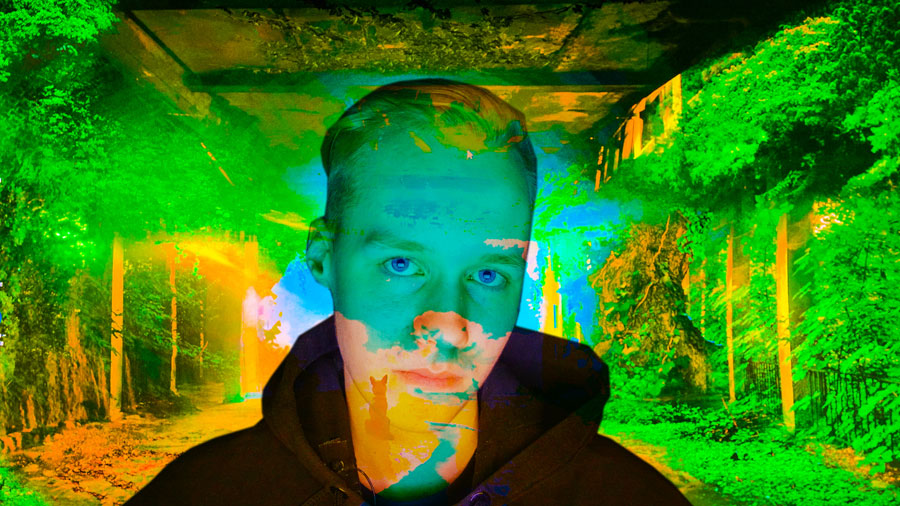 by Petri Luukkainen, Jesse Jokinen / Napafilms Ltd., Marianne Mäkelä, Liisa Karpo / CORSO Film, Erik Winker
The Last of the Seagulls
Bulgarian "seagull" Ivan, 58, used to chase wealthy foreign ladies at the Sunny Beach resort. He has seen Soviets coming and leaving, Westerners flooding in and leaving again. Now, with his EU-passport, the hunter has become a bait.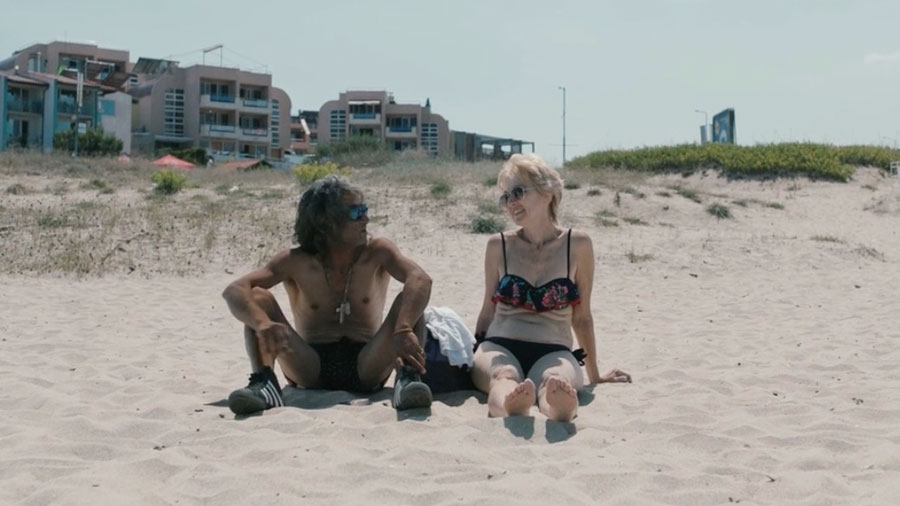 by Tonislav Hristov / Making Movies Oy, Kaarle Aho
We are Animals
'We are Animals' depicts a decade of animal crises from the perspective of activists and authorities, through a number of lawsuits. Who will be charged and what happens when nasty photos are revealed?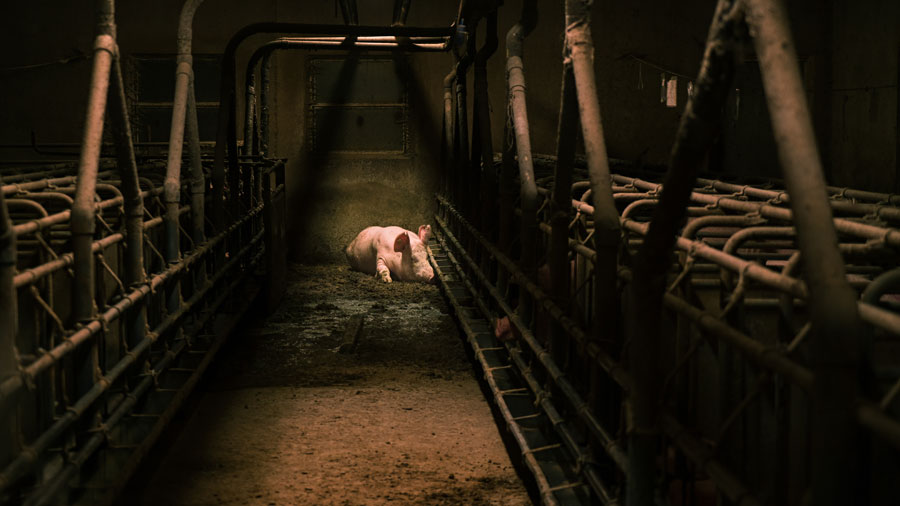 by Saila Kivelä, Vesa Kuosmanen / Tuffi Films Oy, Elli Toivoniemi, Venla Hellstedt
Wildcard Finland / The Mission
After receiving an email from God, four American mormon teenagers leave the safety of their homes as they are sent to the other side of the world, in an attempt to convert some of Europe's most non-religious, private & skeptical people – Finns – to their faith.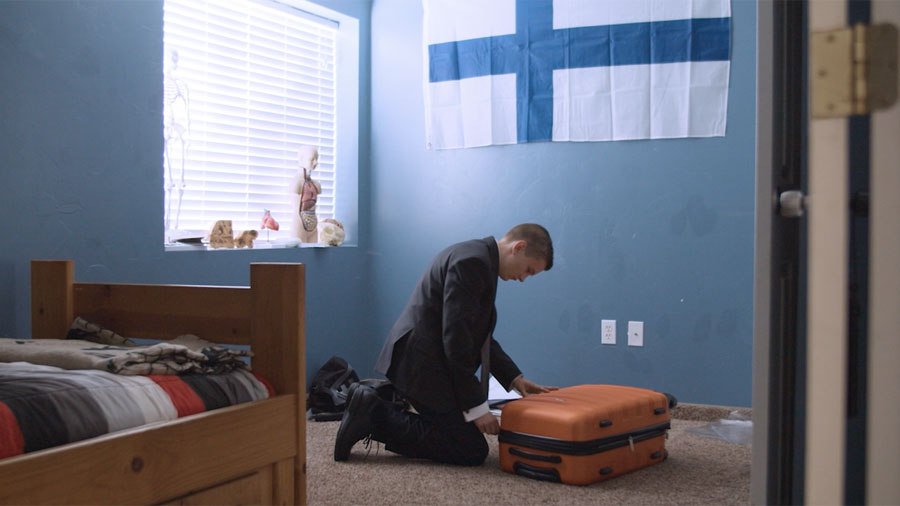 by Tania Moilanen / Danish Bear Productions Oy, Isabella Karhu, Juho-Pekka Tanskanen
Iceland
The Tower
Following the death and suicide of Reykjavik Catholic School superiors, Father George and Margret Müller, questions began emerging about their dubious past as caretakers of children. After years of trauma, these now-adults step forward and reveal the severe abuse they endured at the Catholic School, run by the Reykjavik Diocese of the Roman Catholic Church.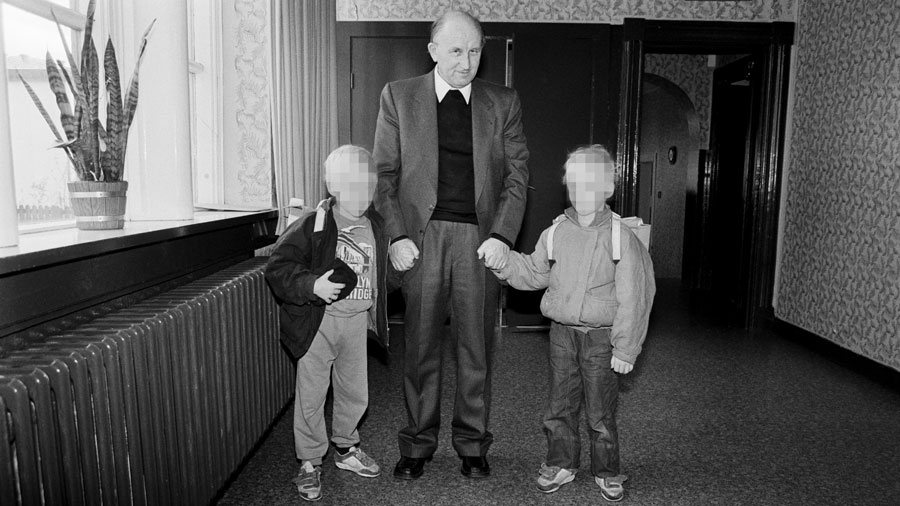 by Ísold Uggadóttir / Skot Productions ehf., Kristin Andrea Thordardottir, Hlynur Sigurdsson
Wildcard Iceland / Band: This is Not a Band
'Band: This is Not a Band' is the make it or break it story of an Icelandic female band that probably will not make it and isn't really a band. They are having a hard time breaking through. Sure they get a chance to play the odd gig but they hardly ever get paid. Which would be fine if the band members were 20 something and not 40-year old mothers.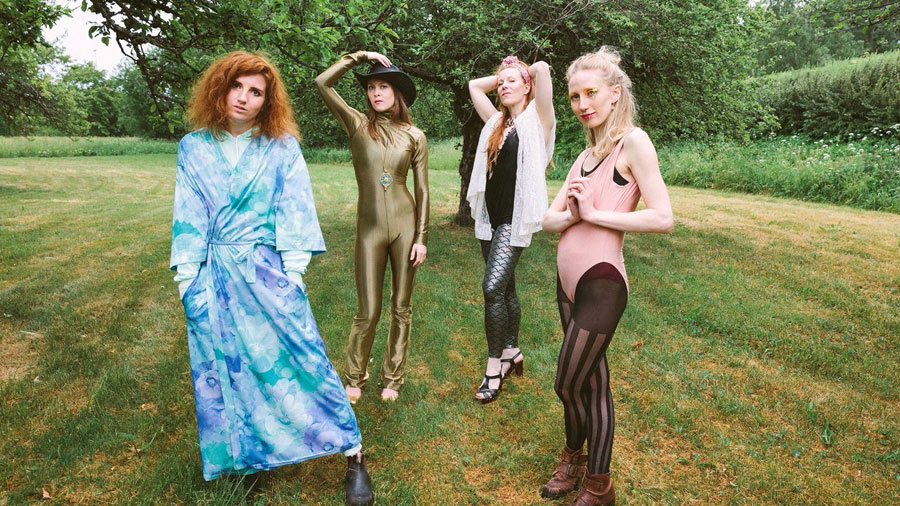 by Álfrún Örnólfsdóttir / Compass Film ehf., Heather Millard, Thordur Jonsson / Tattarrattat ehf., Anna Hildur Hildibrandsdottir
Norway
A New Kind of Wilderness
Four children lose their mother, and life takes a new turn. In mourning they are forced to leave their home, while at the same time being separated from their sister. It's finding a way back to life, after death, all seen through the children's eyes. The mother connects the past and the present through her stories and photos, showing that her love and memory will always be a part of them.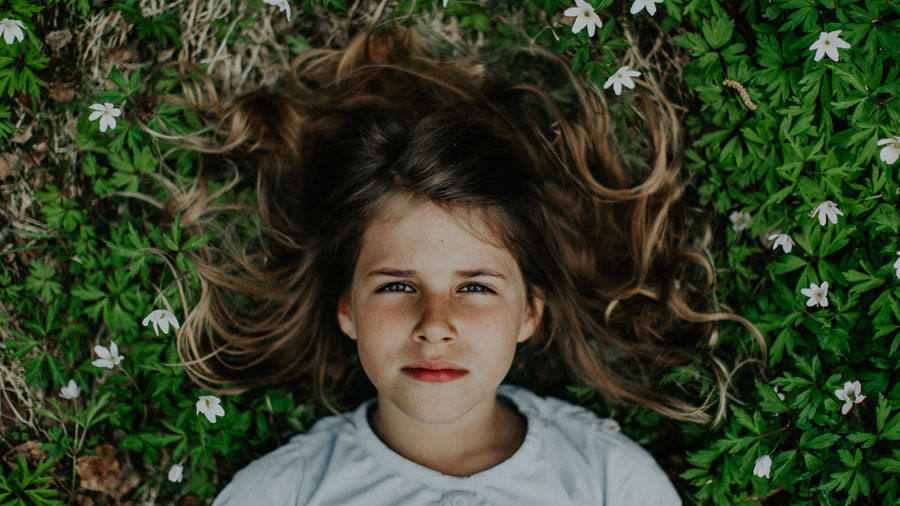 by Silje Evensmo Jacobsen / A5 Film, Mari Bakke Riise
Article 112
The oil-rich nation of Norway is one of a few countries in the world to have an environmental article in its constitution. It will be trialed for the first time in the Norwegian Supreme Court in autumn 2020. Can the short Article 112 destroy the Norwegian welfare state? Can it bring down the powerful Norwegian oil industry? Influence climate change? And can it protect future generations?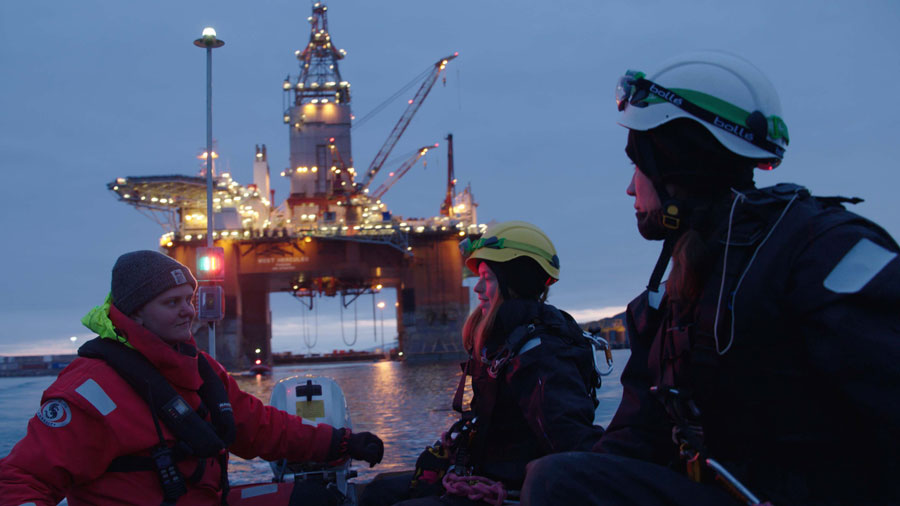 by Rune Denstad Langlo / Motlys AS, Sigve Endresen
Sound of Ice
Musician Terje Isungset's artistic universe is purely made of ice. His beautifully crafted instruments are only used once, before they melt. Global warming has made ice-music difficult. When he receives an unexpected invitation to play in China's greatest opera house, he decides to build an instrument from each of the world's most endangered glaciers. This takes him on an extraordinary journey.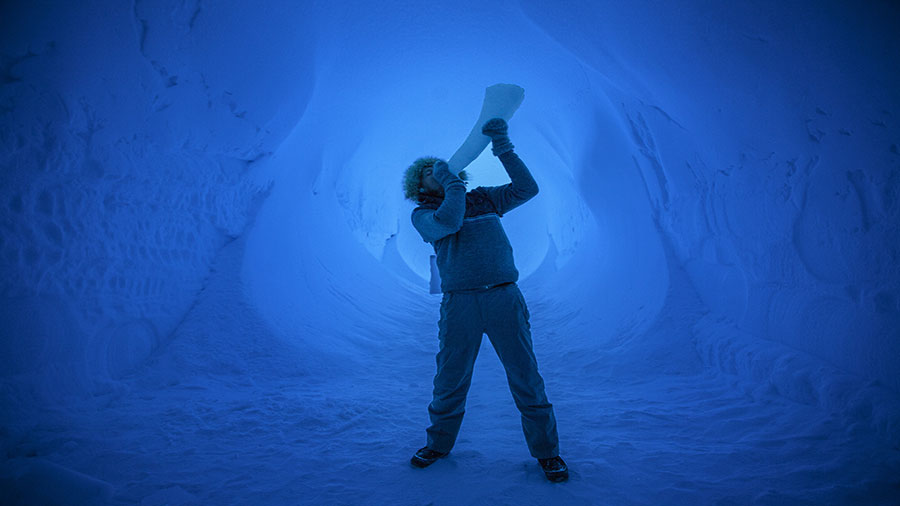 by Tommy Gulliksen / Oslo Pictures AS, Thomas Robsahm
White Lies
Adopted to Norway from Sri Lanka, Kine Priyangika has been looking for her mother since she was nine years old. Her dream becomes a complicated reality that leads her to an investigation into the many white lies and the consequences of international adoption.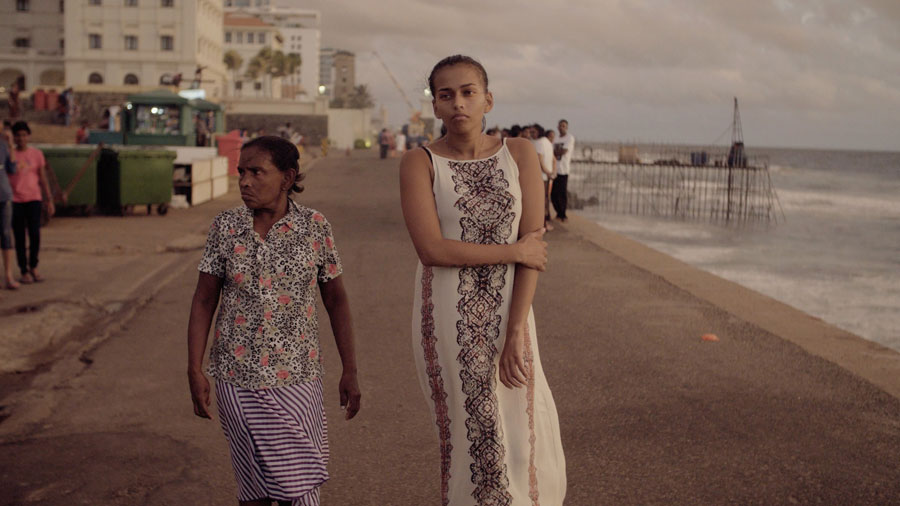 by Emilie Beck / IndieFilm AS, Karianne Berge
Wildcard Norway / The Eclipse
The film's central motif is the total solar eclipse of August 11, 1999. While the world celebrated, most of Serbia's population barricaded themselves in their homes and nuclear bunkers, in fear of the lunar shadow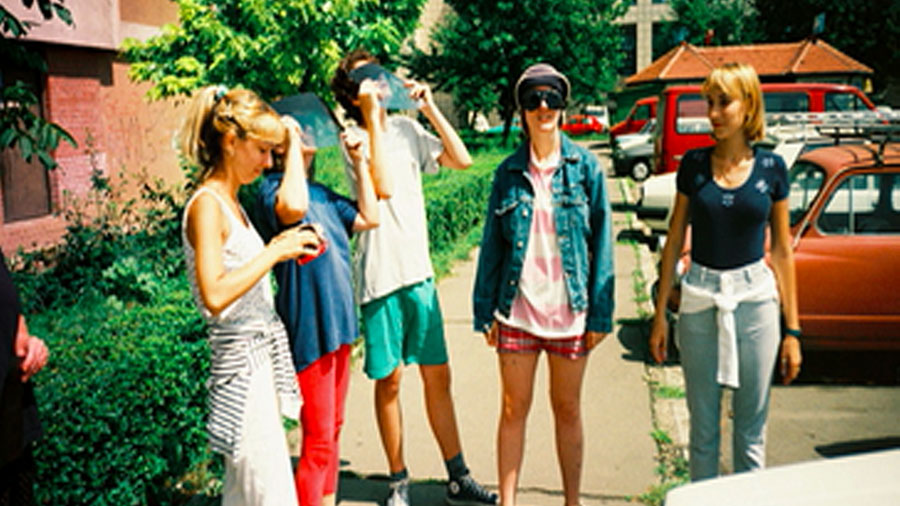 by Natasa Urban / Medieoperatørene AS, Ingvil Giske
Sweden
Hacking Hate
'Hacking Hate' follows investigative journalist – My Vingren – as she researches the history of online hate to understand why the far-right is so successful on the internet. What she uncovers is a Nordic noir about a bitter war between a racist internet pioneer and an Antifa hacker. A film about the fascists' path to power on the internet today.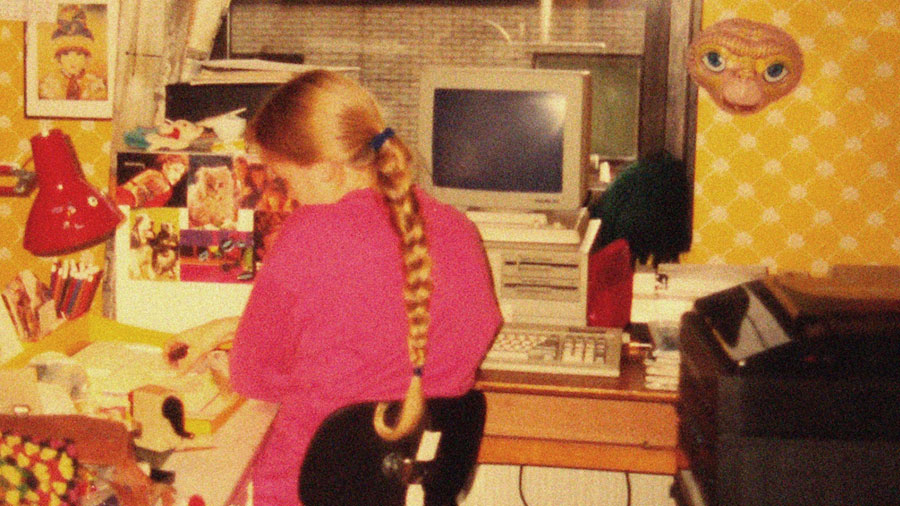 by Simon Klose / Nonami AB, Elin Kamlert
The Gullspång Miracle
A Norwegian woman, Olaug, gets the shock of her life when she sells her Swedish vacation apartment. The buyer and her sister are also taken aback when the three of them meet in the real estate office. Olaug bears an uncanny resemblance to their deceased big sister, and a dark family secret is soon to be revealed. This is a twisted story about faith and family relations.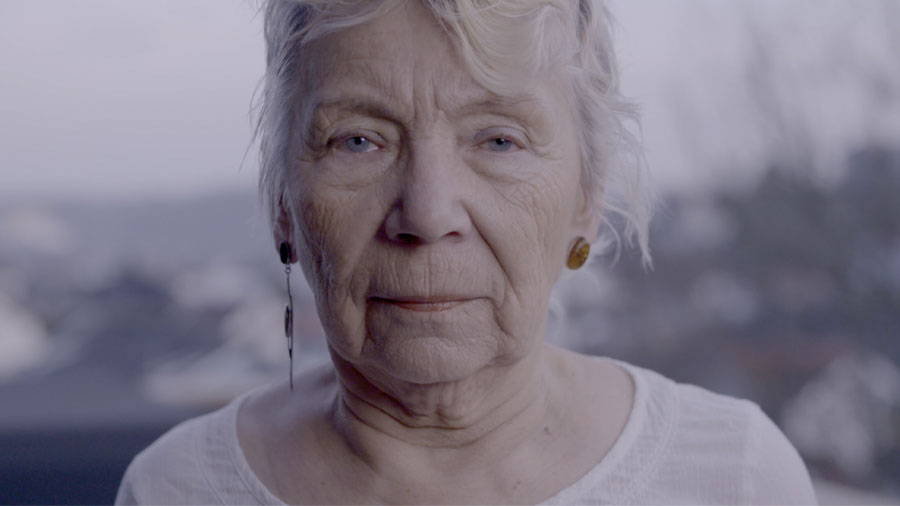 by Maria Fredriksson / Ballad Film AB, Ina Holmqvist
Wildcard Sweden / Calendar Girls
A coming of old age story about Florida's most dedicated dance team for women over 60 – the Calendar Girls.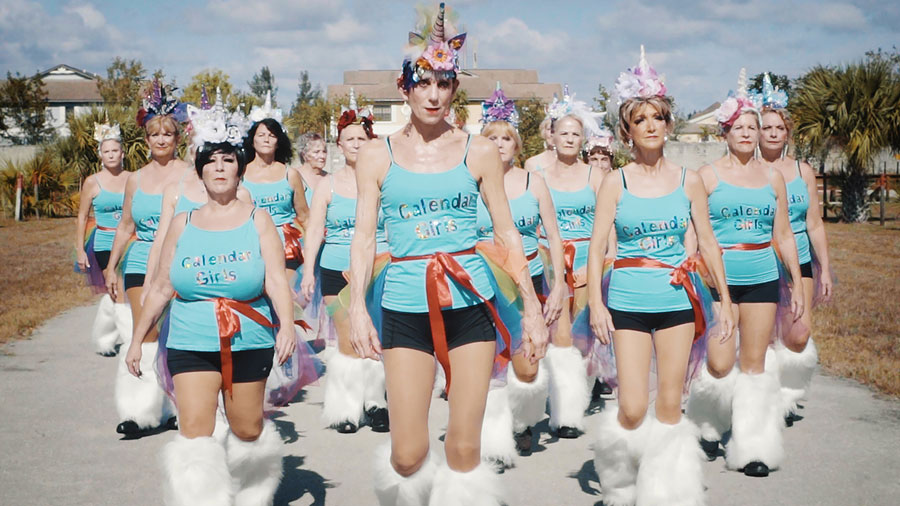 by Maria Loohufvud, Love Martinsen / Pink Dolphin AB, Maria Loohufvud, Love Martinsen
Winners of the War
In 2014, two students Hussein and Jenkidar pick up a camera for the first time. They film the Kurdish citizens defending themselves against ISIS. In international news, Kurds are saluted as winners of the war, but the human consequences are beyond belief. None of the fighters filmed are alive today. They all died in the war against ISIS. This is their story.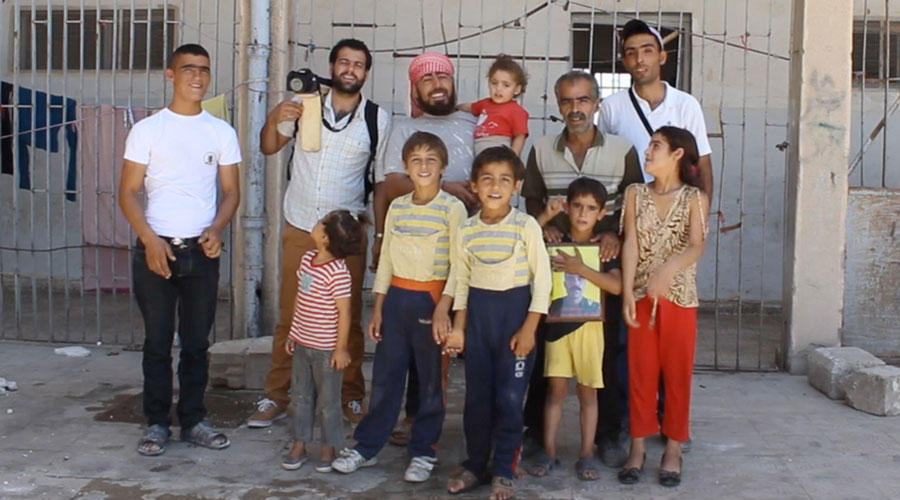 by Manal Masri / Auto Images AB, Ove Rishøj Jensen / Napafilms Ltd., Liisa Karpo
Projects Selected for Observer+
Denmark
Armed with Wings
Rima slips right into the hearts of everyone she meets on her way. She is bright, cute, cool and dares to dream big. Being diagnosed with infantile autism, Rima has to find her own way into adulthood despite the closing doors she feels from society.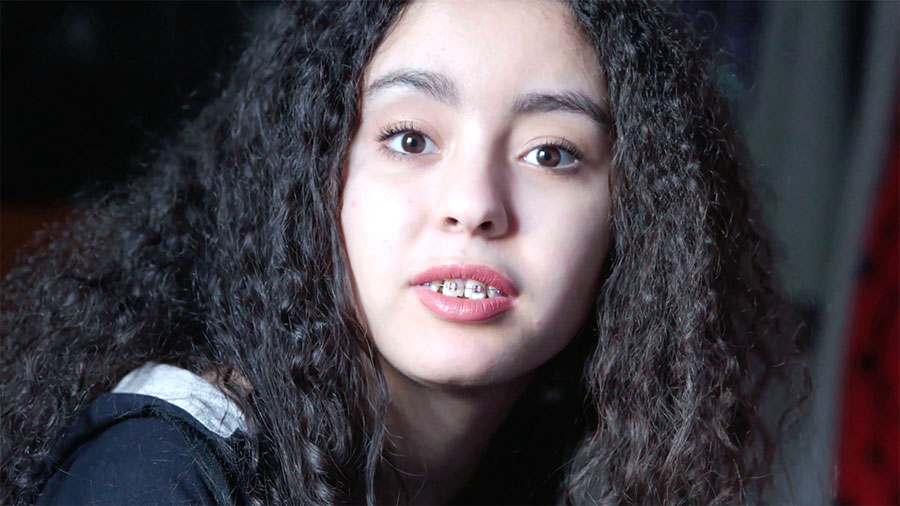 by Louise Leth / Elk Film ApS, Miriam Nørgaard
Moosa Lane
'Moosa Lane' is a personal account of life as a child of more than one culture and worlds. With more than 100 hours of footage shot over the course of 14 years, I follow my Pakistani family of 25 people, living under the same roof in Karachi. During numerous and long stays with the family, I get closer and closer to a parallel reality, that puts my life in Denmark into perspective.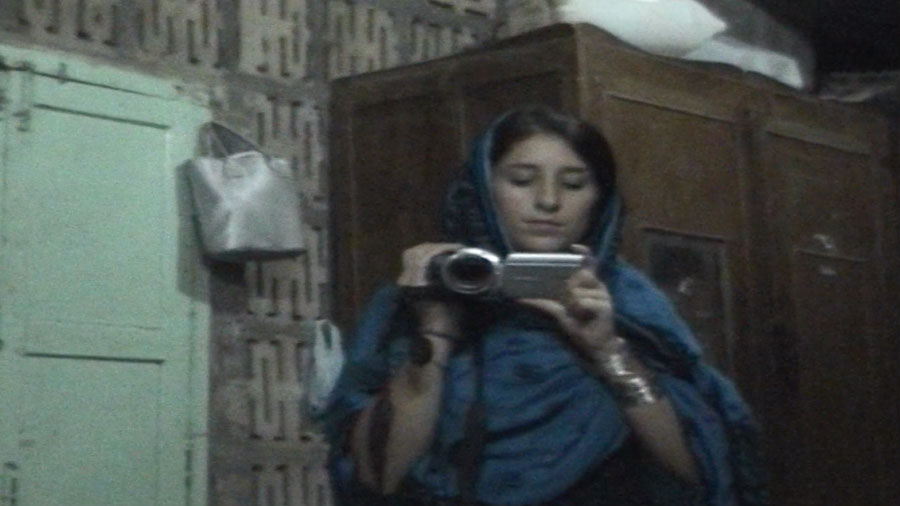 by Anita M. Hopland / Sonntag Pictures ApS, Sara Stockmann
Of Boys and Men
I was six and my cousin thirteen when we started a secret sexual relationship. I wanted to play on his computer, he wanted to explore his sexuality. The abuse went on for six years until one day I said stop. My cousin and I never talked about what happened back then. Not until now.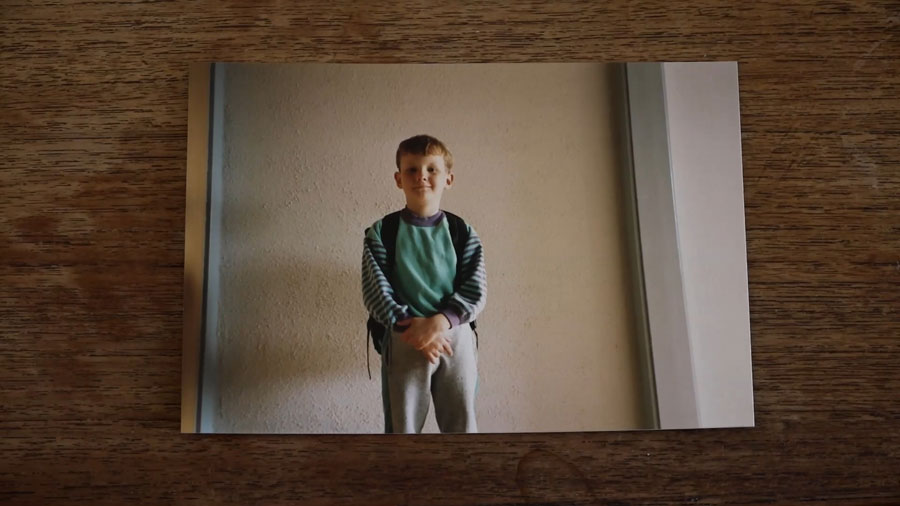 by Anders Skovbjerg Jepsen / Final Cut for Real ApS, Anne Köhncke
Finland
In the World of Colour and Shape – Maija Isola
Marimekko's philosophy of life emerged from the fabric designs of Maija Isola, reaching architectural heights together with Maija's large scale prints. Today, Maija Isola's fabric designs have conquered the whole world. But who was Maija Isola? What were the values at the center of this vagabond's life, and what kind of a legacy did she leave us?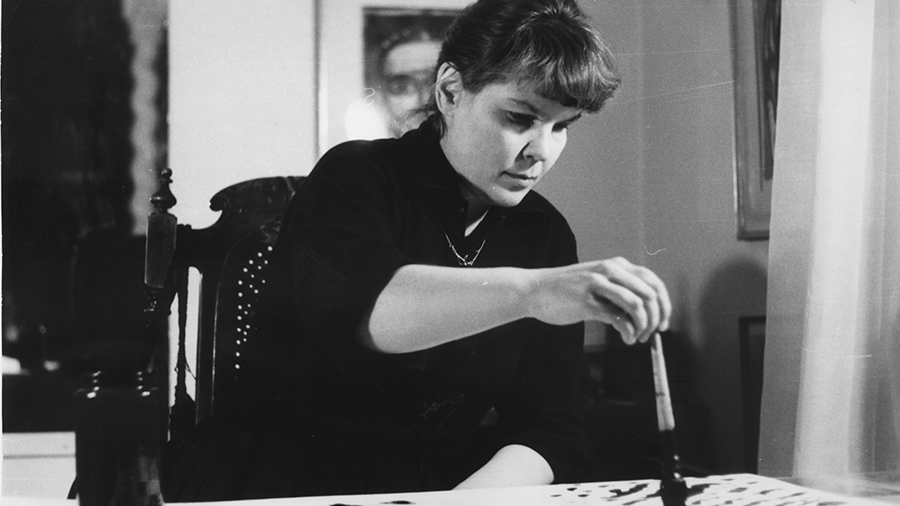 by Leena Kilpeläinen / Greenlit Productions Oy, Merja Ritola
Jörn Donner: Epilogue
In December 2019, over four days, we filmed the last interview with the author, filmmaker, and controversial public persona Jörn Donner. He only had weeks to live, and he knew it. Over six hours of interview footage Donner looked back at his life, his achievements and his mistakes. What do I leave behind? What mattered? It is his own final reckoning – an epilogue to his life.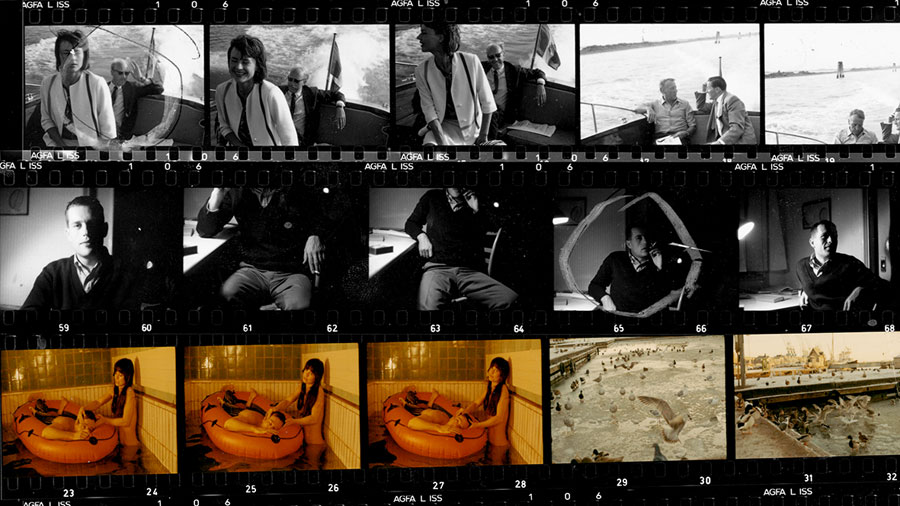 by John Webster / Bufo Ltd., Mark Lwoff, Misha Jaari / Aristo-Invest, Ari Tolppanen / Hobab, Peter Krupenin
Iceland
Pathum
We have been filming since 2004, just after the tsunami in Sri Lanka. Many years later, my son Isac finds his birthmother, who she is now blind. After an eye surgery she's able to see her grown son for the first time in 33 years. The eye becomes a strong metaphor for the different views of our lives and circumstances. This is a film that starts where most adoption stories would end.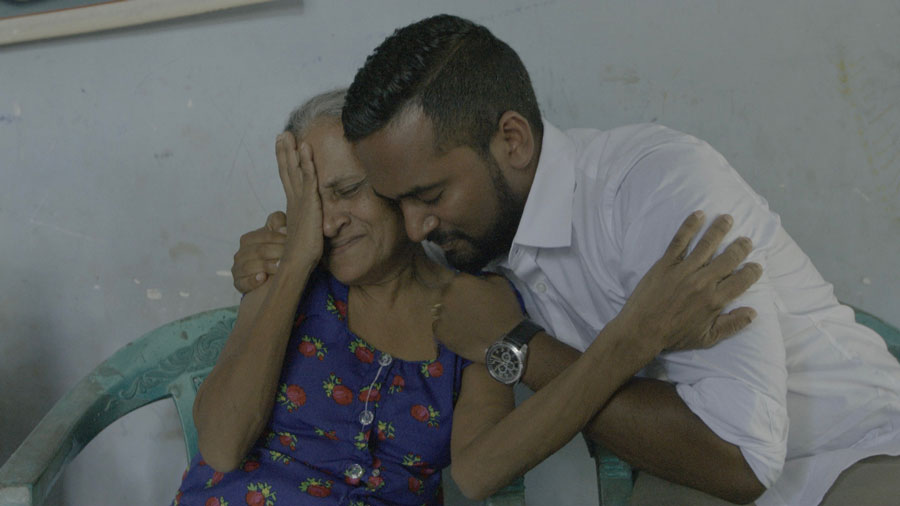 by Helgi Felixson / Iris Film, Helgi Felixson
Latvia
The Girls of 1960
An intimate and sensitive portrait of the director's classmates – women who were born in the year 1960. In the Soviet Union, 1960 was the year when socialism was supposed to achieve a total and complete victory. This is a story about women who were supposed to be the children of complete and total socialism, the environment they grew up in, their youth and their life nowadays.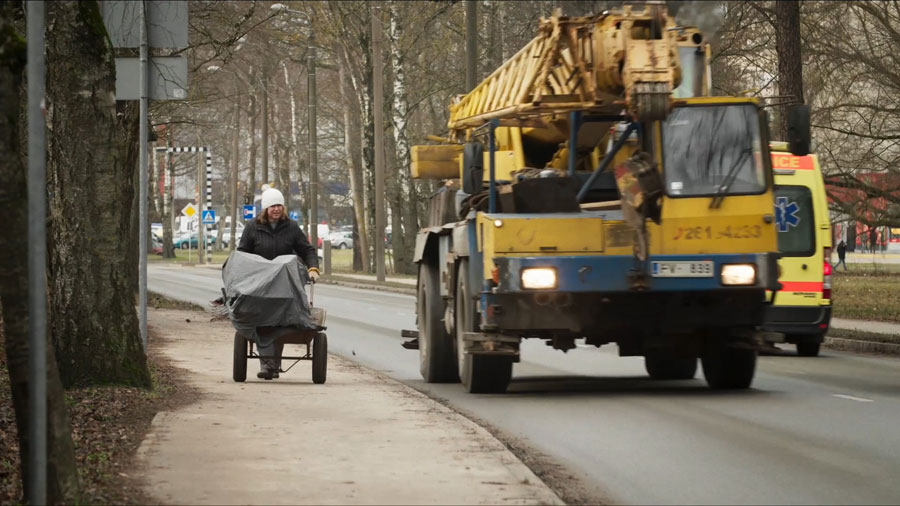 by Una Celma / FenixFilm, Matiss Kaza
Lithuania
Irena
One woman – two centuries. Irena Veisaitė, shaped by the Holocaust and Stalinist terror in Lithuania, transformed into a humanist icon of open-mindedness and compassion. The wisdom of a survivor as a modern role model for our divisive times. A film that offers a new approach to living in our times of changing values by introducing us to a woman that has drawn her very own lessons from history.
by Giedrė Žickytė / Moonmakers, Giedrė Žickytė / Agitprop Ltd., Martichka Bozhilova / Allfilm, Pille Rünk / Saxonia Entertainment GmbH, Tina Leeb
Norway
Daniel's Inferno
At the arctic islands of Svalbard, things are changing. As climate change is roaring and the ice is melting, deep underground Daniel and his fellow miners are drilling in search of coal. At surface, giant cruise ships with Chinese and American tourists are flocking the landscape. Scientists are drilling the ice and searching the stars for answers. Everything is not what it used to be.
by Egil Håskjold Larsen / Yellow Log AS, Racha Helen Larsen
Mina, Martine, the Crooks and the Sàmi Motorcycle Club
Mina and Martine want to make a difference and get deeply involved on a personal level in the process. They fight for the belief that everyone has the right to get a second chance in life. No matter how big mistakes you've made before. When you are all in, like these two women are – you also get vulnerable. Mina and Martine will not come unmarked from their mission.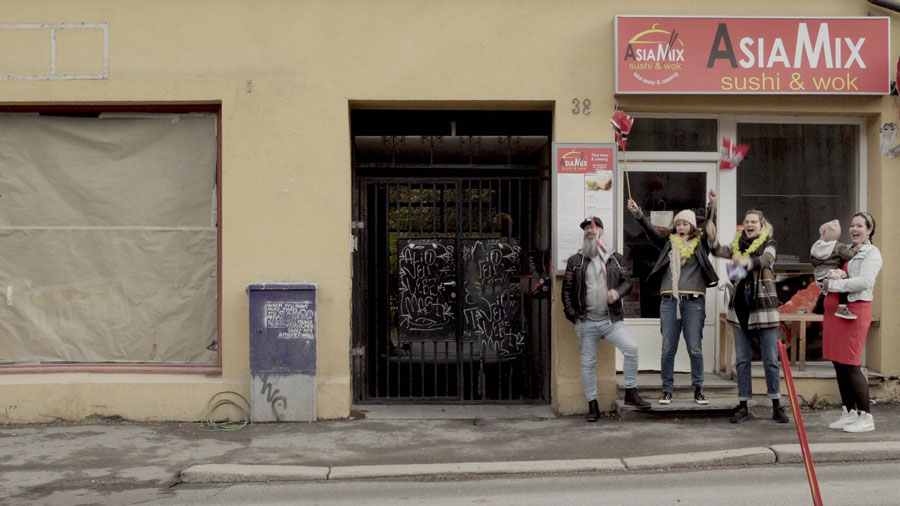 by Kari Anne Moe / Fuglene AS, Gudmundur Gunnarsson
North South Man Woman
War games and love games, propaganda and courtship, isolation and community, analogue and digital, acceptance and rejection, mirror each other in the matchmaking industry of a nation and a person separated from its "better half".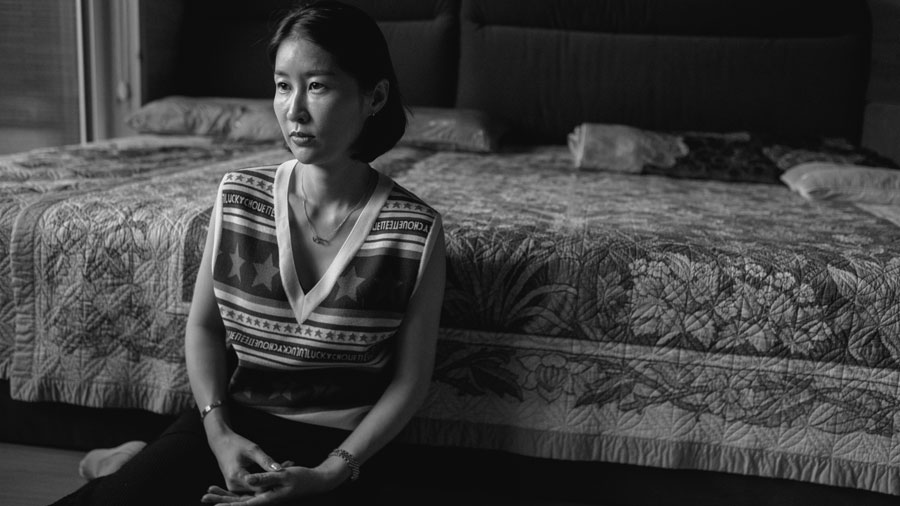 by Morten Traavik, Sun Kim / Studio Kozlovsky AS, Morten Traavik / VFS Films, Uldis Cekulis
Rahčan – Ella's Riot
Ella is a young Sàmi musician and activist who wants to save her homeland from destruction. A company will open a mine on Sami land and dump the waste in the fjord. Ella decides to fight back. Her weapon is her voice. But under her powerful surface, linger questions that challenge her identity. In 2020, her career takes a serious hit. Will Ella manage to gather strength and rise against the mine?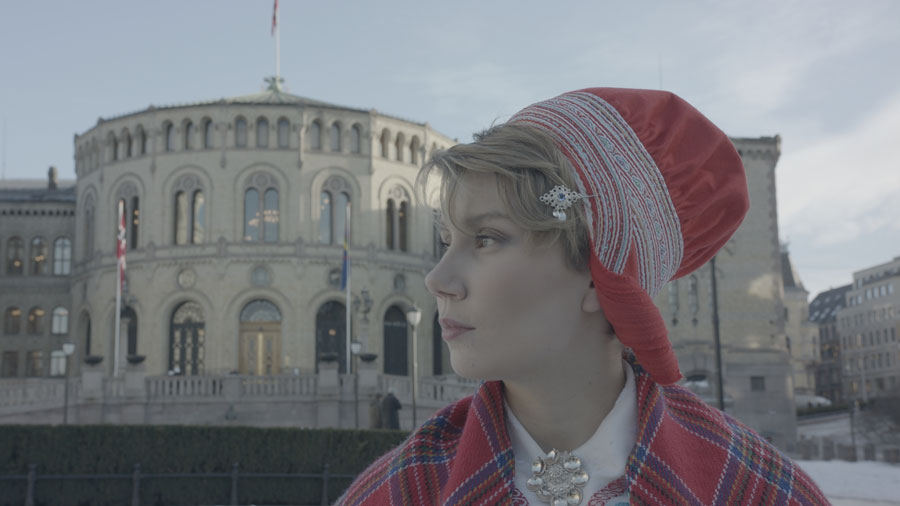 by Anne Marte Blindheim / Monday Production – Norsk Fjernsyn AS, Eirin Høgetveit
Still at Sea
In 2014, a group of friends flee Syria, cross the Mediterranean seeking asylum in Europe, their last hope for life and freedom from persecution and fear. George Kurian followed their journey in the film 'The Crossing'. Six years on, as they learn to cope with the emotional trauma that comes with war, they also struggle with settling into a new country, learning languages, retraining for jobs, and starting a new life.
by George Kurian / Stray Dog Productions AS, KriStine Ann Skaret / Fenris Film AS, Tore Buvarp
The Tax War
We need to better balance our tax system. Multinational companies and the wealthiest should contribute in proportion to their ability and pay their fair share of taxes. The corona crisis, that all countries are experiencing today, may help put the problems we face into the spotlight and create a change.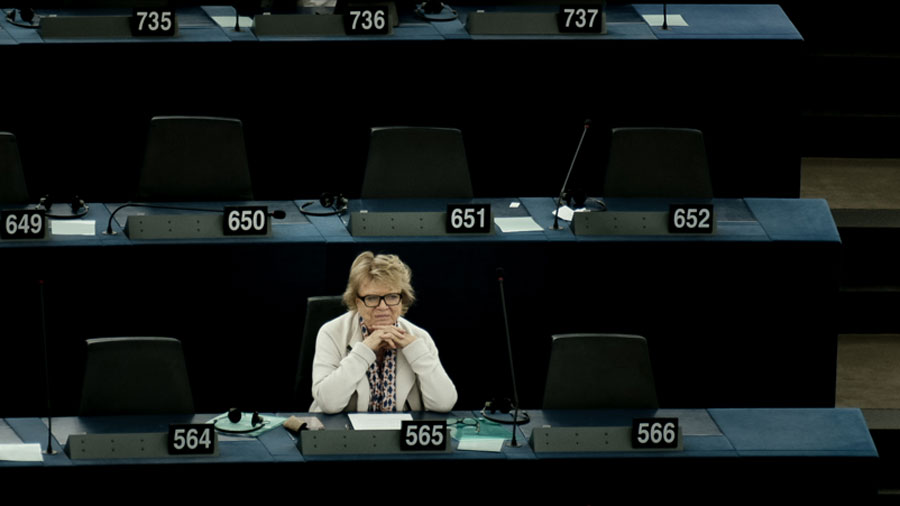 by Hege Dehli / Mechanix Film AS, Hege Dehil / Pinball Film, Joan Grossman
Sweden
Children of Camp Ashraf
Hanif, Parwin and Amir are three of the children sent to Sweden in the 1990s by parents in the Marxist-Islamist People's Mujahedin. The social services place them with the terrorist-designated sect, which raises them as soldiers. A film about an untold scandal, addressing the most urgent issues of our time: exile, identity, radicalization and our inability to see the needs of vulnerable children.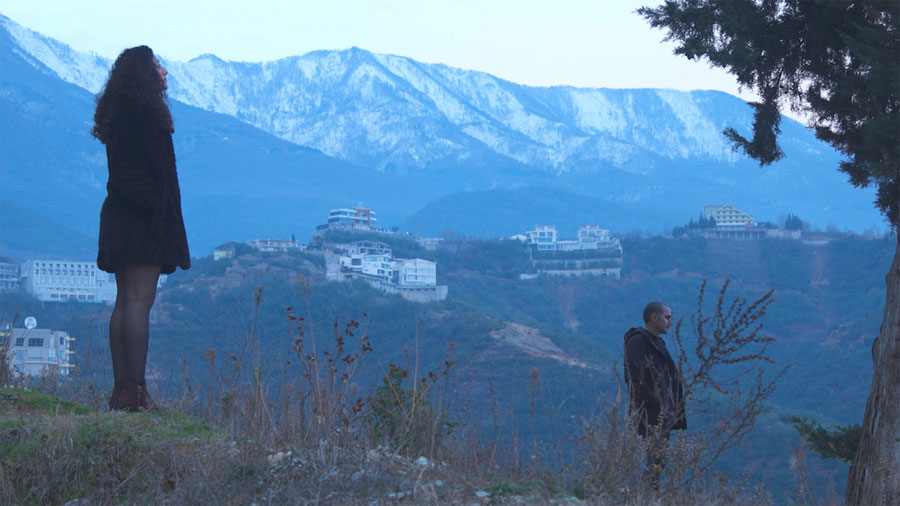 by Sara Moein / Atmo Media Network AB, Linda Mutawi
Corona Film Club – My Life as a Film with Stig Björkman
What does a man, who has dedicated over 70 years of his life to live in the world of movies, do, when that whole world suddenly shuts down, with film productions stopping and cinemas closing down?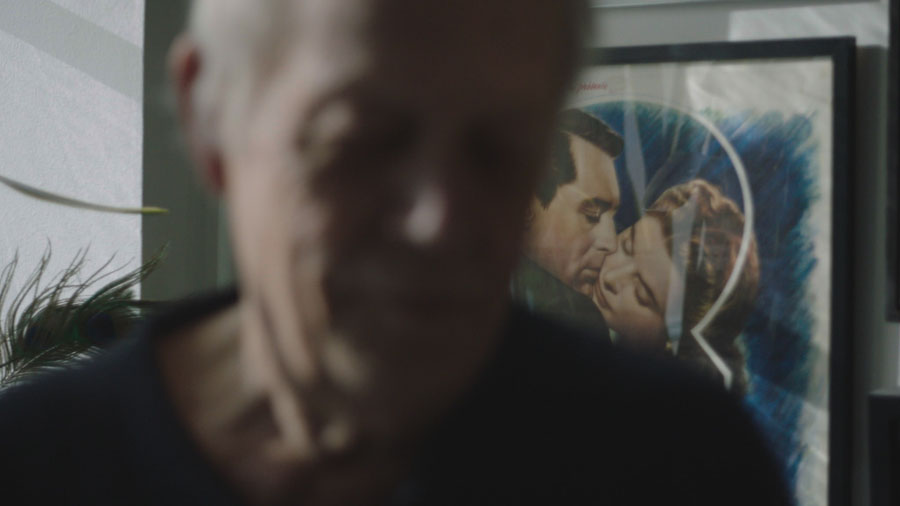 by Stina Gardell / Mantaray Film AB, Stina Gardell
Elevated
'Elevated' is the touching and humorous story of a group of outcasts who find each other through their love of elevators. Together, they struggle to create an elevator museum in the United States' heartland, a niche point of interest that can be their very own Disneyland.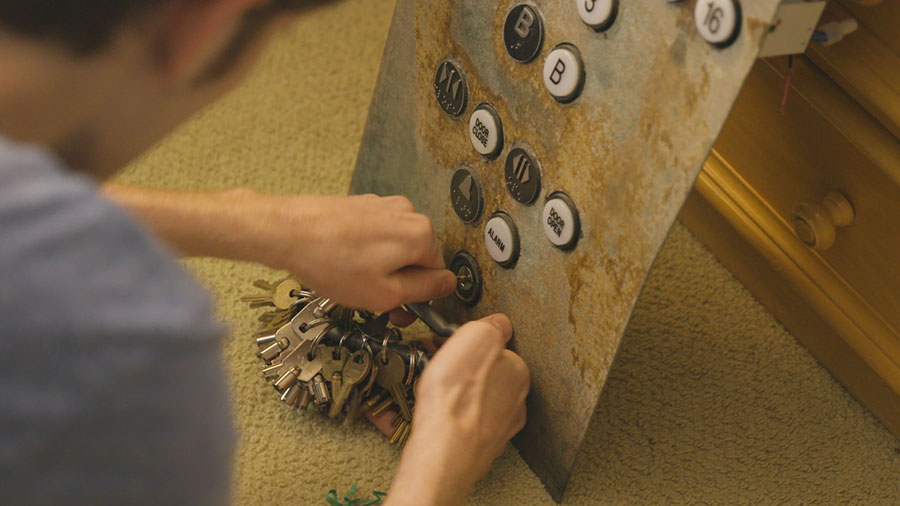 by Gustav Littorin / Sisyfos Film Production AB, Mario Adamson, Ashley Smith
Legacy
'Legacy' is a documentary film that becomes a societal portrait and music documentary all in one. A movie about family and politics, about complicated father and kids' relationships that span continents and skin tones. The nucleus of all of their stories is their love for, and faith in, the music.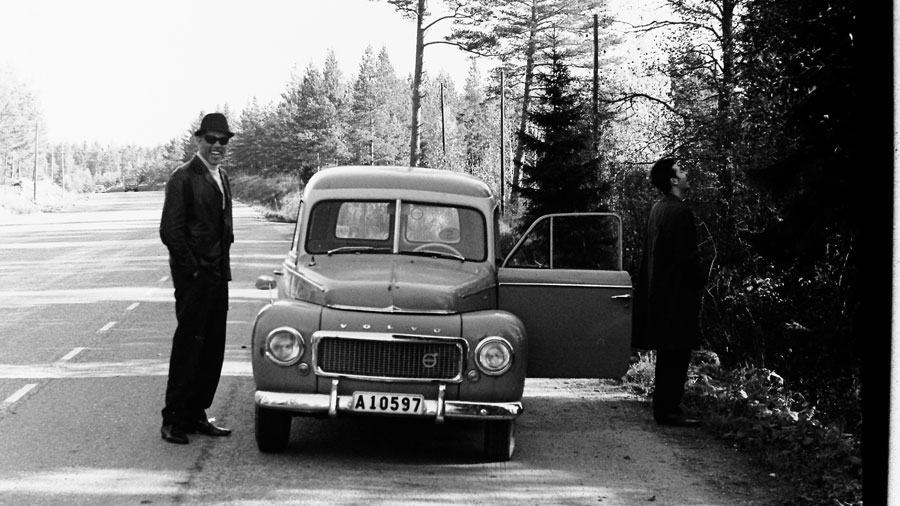 by Manal Masri / Mastiff AB, Johan Seth
Unkilled
'Unkilled' is a feature-length animated documentary, told through documentary audio in combination with graphic stop-motion animation. The film explores the system of detaining migrants, where people are imprisoned without being charged for a crime. It shows how different systems of controlling migrants work and are linked together, internationally and historically.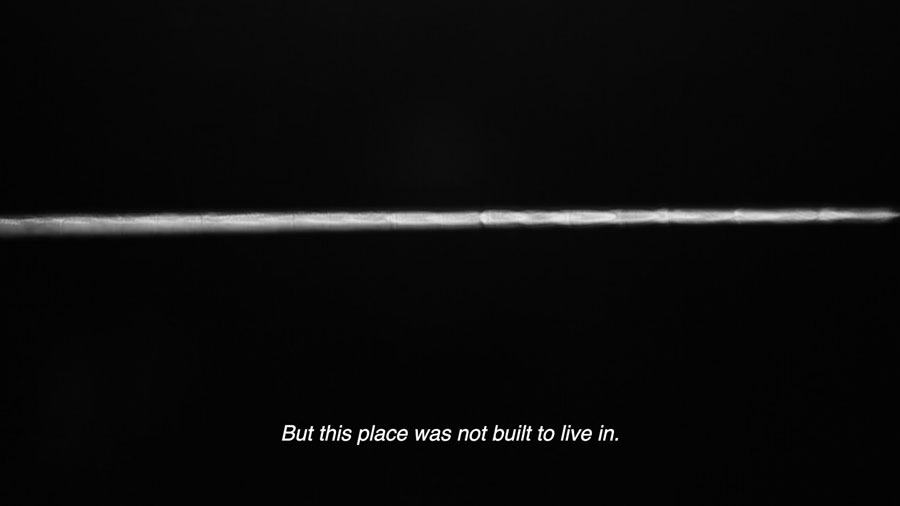 by David Aronowitsch, Hanna Heilborn / Story AB, Elin Kamlert