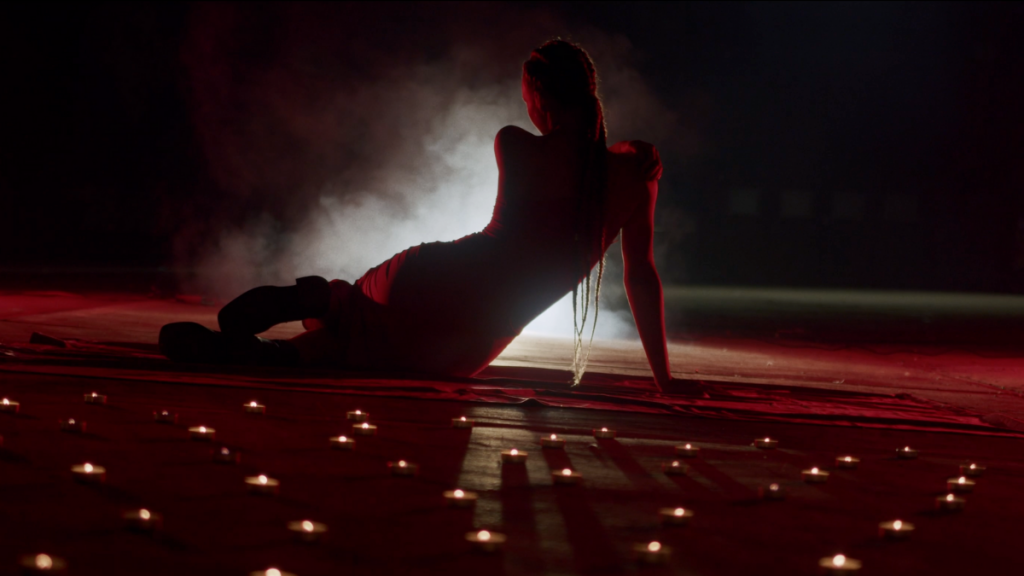 Club CineSonic
A Concert and Party
Experience live music as you never have before! This year, Nordisk Panorama brings you a festival first with Club CineSonic – a showcase of live music and video art. Malmö-based artist Noreena McCleave presents a line-up of some of the most exciting voices from the local music scene.
These artists' performances will be accompanied by original music videos, creating a unique and heightened cinesonic experience, where live performance and filmmaking merge. We hope you will join us at Brogatan to have a drink, dance and discover your new favourite songs.
After the concert, the music will go on long into the night, as the event will be followed by an afterparty with a live DJ.
---
Come to the event:
Friday, 22 September, 22:30
Brogatan
No Tickets Required
Featuring performances from:
Noreena
Her high energy performances blend vulnerable R&B with rap flavours to paint soulful stories of love, loss and resilience.
Delphi
Delphi is your modern day soul-star, always bringing her A-game with a performance that will warm your heart and move your feet.
Locito
From the "Ghetto Projects" of Stockholm, Locito delivers everything from good vibes to feelings of alienation with lyrics inspired by his past of his past.
Hakeem Martin
Hakeem Martin, a talented artist from Lund, captures his reality through his sharp and introspective lyrics.