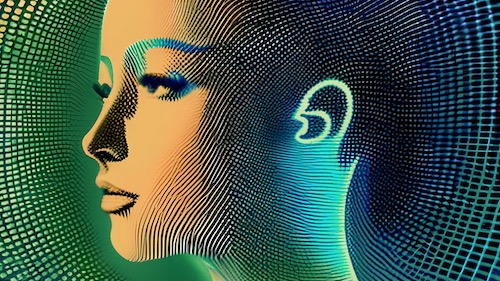 To the Edge of Art & AI
---
Come to the event:
Sunday, 24 September, 16:00
Scandic Triangeln
Only open for accredited guests.
The long-lasting discussion in our community regarding ethics and the boundaries of documentary filmmaking has been overtaken by a new looming, ever-present factor: AI. But the issues remain the same – how do we maintain the necessary trust in our depiction of the world and is it necessary to disclose the facts and the artistic choices made? Is it possible to approach this as a creative challenge or do we maintain that it will limit the artistic freedom of storytelling?
Film director Tonje Hessen Schei (Drone, iHuman ao) featuring her latest film Praying for Armageddon at this years festival, film director Simon Klose (Hacking Hate WIP, TPB AFK ao), film director Piotr Winiewicz (worked on films such as The Saint Bernard Syndicate, Kandis for Life) and film editor Denniz Göl Bertelsen (Kandis for Life, The Cave ao) will share with us their approach to this complicated issue – a discussion that will bring us from practical and creative solutions when bringing big political issues and fact based stories in an artistic form to an audience – to a more general talk about what AI means for filmmakers today. Much can worry us – but how can it be used? And could AI be a turning point in our approach to how we deal with reality in a cinematic form?
Moderator: Cecilia Lidin
Panel: Tonje Hessen Schei, Simon Klose, Piotr Winiewicz & Denniz Göl Bertelsen