Meet the Juries of Nordisk Panorama Film Festival 2020
Best Nordic Documentary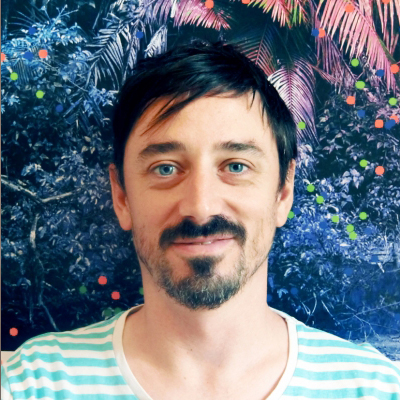 Pierre-Alexis Chevit
Head of Cannes Docs at the Marché du Film (France)
Pierre-Alexis Chevit runs Cannes Docs, the documentary-focused industry program at the Marché du Film – Festival de Cannes. Over the years he has also freelanced for a variety of festivals, markets, and organizations, both on the organizing and programming sides, including Cinéma du Réel, Fipadoc, Short Film Corner, Agence du court métrage, Cinéma du Québec à Paris, Festival Silhouette and others. He has also worked in the VOD/DVD field, dealing mainly with docs and short films. Pierre-Alexis regularly serves as jury and consultant/expert on various international events.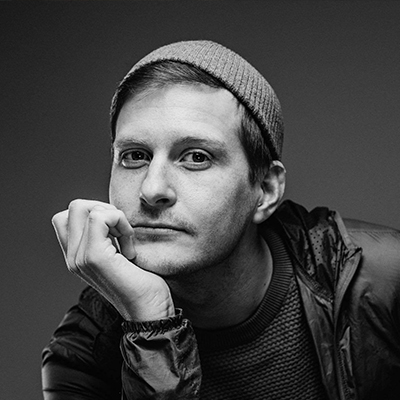 Benjamin Langeland
Director & Winner of Best Nordic Documentary 2019 (Norway)
Benjamin Langeland received his education at the Christiania College in Bergen. Over the last couple of years, Benjamin has directed, shot and edited a number of commercials and music videos. He was also the cinematographer and editor on the multi award winning series Children Deported (2015), and have since worked on several documentary projects for Norwegian television. Once Aurora was his first feature documentary, and it won Best Nordic Documentary at Nordisk Panorama Film Festival 2019.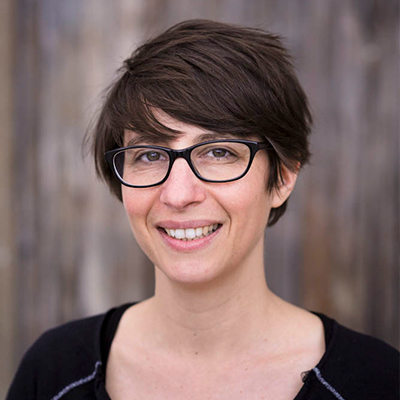 Madeline Robert
Head of Industry at Visions du Réel (Switzerland)
Madeline Robert is the Head of Industry of Visions du Réel (International Film Festival – Nyon, Switzerland). She has worked for the festival since 2014, as a member of the selection committee and a special advisor of the artistic director. Based in France, in the Documentary Village of Lussas, she is also a producer. Her production company Les Films de la caravane mainly produces first documentary films. In 2012, she took part in setting up the Doc Corner, a space dedicated to documentary films within the Cannes Festival Film Market. She has been involved in the SVOD Platform, Tënk since its creation.
Best Nordic Short Film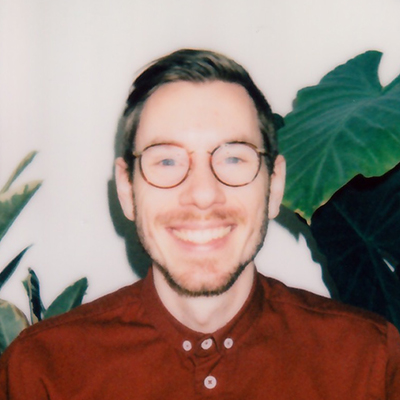 Wouter Jansen
Sales Agent & Distributor at Square Eyes (Austria)
Wouter Jansen is the owner of the sales and festival distribution company Square Eyes. He worked as the head of programming at the Go Short – International Film Festival during the first 10 editions. In 2013 he started Some Shorts, which changed to Square Eyes in 2019, which specializes in having outstanding non-mainstream films find the audience and recognition they deserve. With Square Eyes, Wouter represents bold, author-driven features and shorts, and collaborates closely with the filmmakers to devise bespoke festival distribution and sales strategies. This has resulted in a small catalogue of films premiering at prestigious festivals and winning multiple awards over the last few years like main prizes at Cannes, TIFF, Berlin, Locarno and Clermont-Ferrand.
Wouter has been giving lectures at schools like Le Fresnoy, HEAD Geneva and Netherlands Film Academy as well as moderating and leading workshops at festivals like IDFA, Warsaw FF, True/False, Winterthur, VIS Vienna Shorts and others. He is a Berlinale Talents alumni.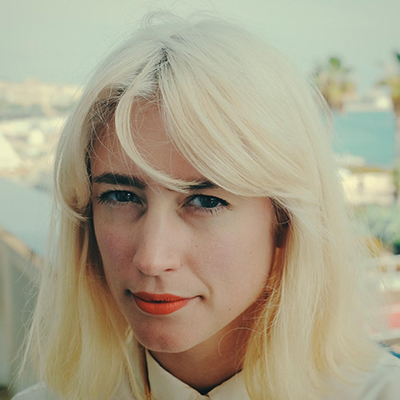 Julia Thelin
Director & Winner of Best Nordic Short 2019 (Sweden)
Julia Thelin is a script writer and director from Stockholm, Sweden. She has directed dance films, music videos and short films. Her latest film, Sorry not sorry (2019), won the award for Best Nordic Short at Nordisk Panorama Film Festival 2019 as well as the audience award Startsladden at Göteborg Film Festival 2019.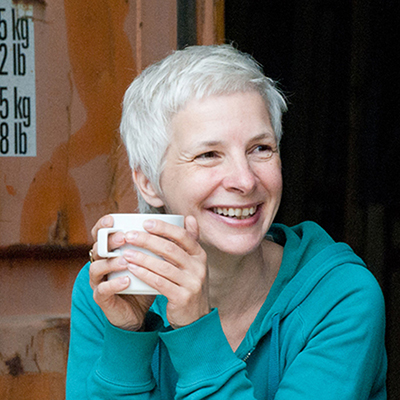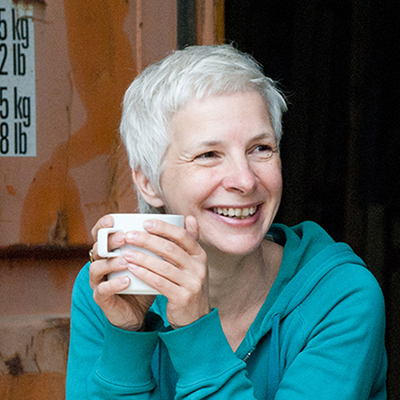 Alexandra Gramatke
Managing Director of the Kurzfilm Agentur Hamburg (Germany)

After finishing her studies of Slavonic and German literature Alexandra Gramatke worked as a free-lance interpreter for literature and documentary films. In 1994 she joined the "thede", a Hamburg based group of documentary filmmakers. Here she made several films, for example "Dynamo Kiev. Good Old Boys" (2000). Besides she worked as production manager and publisher. Since 2008 she has been the managing director of the Kurzfilm Agentur Hamburg, a short film distributor and host of the annual Kurzfilm Festival Hamburg.
New Nordic Voice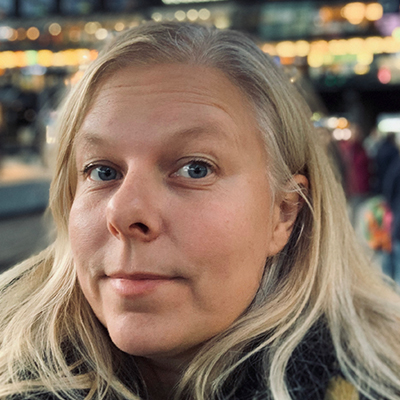 Ida Persson Lännerberg
Director & Winner of New Nordic Voice Award 2019 (Sweden)
Ida Persson Lännerberg, director and journalist from Malmö, Sweden, studied journalism twenty years ago and has worked as a storyteller since then, mostly for SVT (The Swedish public service television company). The director of the documentary Lindy the Return of Little Light – winner of Best New Nordic Voice at Nordisk Panorama Film Festival 2019 – a story about identity, shame and finding the courage to stand up for oneself. (And also about superheroes).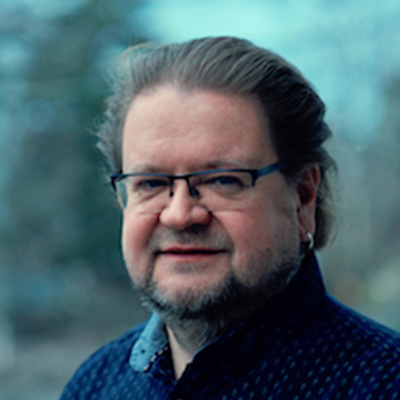 Tapio Riihimäki
Executive Director of DocPoint – Helsinki Documentary Film Festival (Finland)
Tapio Riihimäki has a long history with film and especially with documentary film. Before DocPoint he has worked as executive director for Finnish Documentary Guild and the association that publishes Filmihullu film magazine. Tapio has written film critics and articles about cultural topics. He has also worked in the National Audiovisual Archive of Finland and its predecessor Finnish Film Archive. Tapio has a master's degree in cultural studies.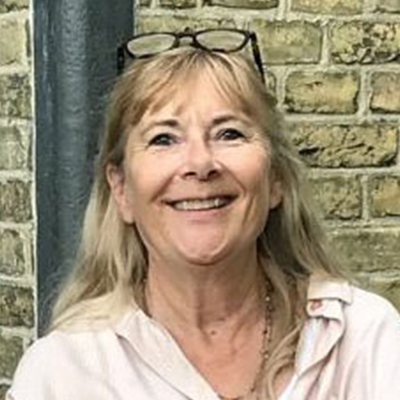 Tina í Dali Wagner
Head of the Faroese Film Institute (Faroe Islands)
Tina í Dali Wagner was from 1994 – 2019 head of post graduate training at The National Film school of Denmark. She established more than 800 workshops, seminars, conferences for the professional industry, both in Denmark as well as the rest of the Nordic countries. Today she is head of the Faroese Film Institute, based in Tórshavn and runs her own company FILMGREB which develops courses and other activities to develop competencies for the audiovisual industry.