Nordisk Panorama Forum Moderators
Mikael Opstrup
Doc Developer
A specialist in project development, trailer consultancy, co-productions, workshop planning & tutoring.
Head of Studies at European Documentary Network, EDN (2011-19), editor of EDNs Co-production Guide.
Worked as expert, tutor and moderator for IDFA (Netherlands), Hot Docs (Canada), Nordisk Panorama (Denmark/Sweden), Institute of Documentary Film (Czech Republic), Baltic Sea Docs (Latvia), Docs Barcelona (Spain), In Docs (Indonesia), BSB (Turkey), Dox Box (Syria) a.o.
Developed and headed workshops for Nordoc, Findoc, Ice & Fire Docs a.o.
Produced international documentaries for a couple of decades, latest as co-owner of Final Cut Productions in Copenhagen.
Production Adviser at The Danish Film Institute for 4 years. Attended script writing at the Danish Film School.
I have worked for more than 50 documentary events all over the world.
Author of the book 'THE UNCERTAINTY – A book about developing Character driver Documentary', 2021.
Gitte Hansen
Film Consultant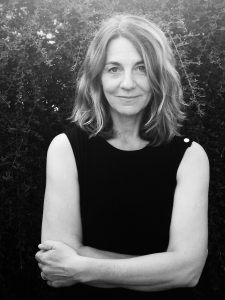 Gitte is a film consultant with more than 25 years of experience in the int. documentary field with focus on development, production, financing, and distribution of films with international potential. Gitte is currently committed mentor for the co-production training-scheme Close-Up and serves at film funds and workshops as mentor, tutor, or expert. In addition, Gitte works with production companies and filmmakers as individual consultant with a background as executive producer of more than 20 documentaries and series for First Hand Films, where she was deputy director and headed sales and acquisitions for many years. Gitte holds a Master of Film & Rhetoric from the University of Copenhagen.