dok.incubator Preview 2018
Continuing our fruitful partnership with dok.incubator, Nordisk Panorama will again host the dok.incubator Preview on Sunday during the festival. The Preview is an exclusive showcase of eight outstanding documentary features just before their premiere.
A carefully curated selection of international films, it is an opportunity to see the latest works of established directors as well as witness the energy of the new talents. The variety of styles and approaches is a true celebration of the creative documentary genre.
The event is hosted in cooperation with dok.incubator, an established workshop for feature documentaries in the rough cut stage that is unique in its format and impact on filmmakers. The aim of the workshops is to offer individual mentorship for eight documentary projects for the duration of six months of in depth development. Individual tutoring with international experts focuses on sharpening the dramaturgy, creating effective marketing strategy and targeted distribution.
Each year dok.incubator films experience remarkable success and are awarded all over the world. Films presented at the dok.incubator preview 2017 went on to appear at international festivals and compete at IDFA, Sundance, Hot Docs and European Film Awards 2018.
Read about dok.elevator here.
dok.incubator Preview 2018 Projects
Sun 23 Sept / 10:00 – 12:00 / Panora
OF FRIENDS AND GODS
(FI / BE / DE)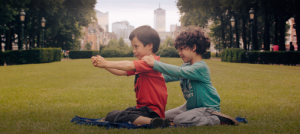 Director: Reetta Huhtanen Editor: Jamin Benazzouz Producer: Hannu-Pekka Vitikainen Produced by: Zone2 Pictures (FI) Co-produced by: Clin D'oeil Films (BE), Tondowski Films (DE) Sales Agent: Cat&Docs
The Molenbeek district of Brussels. A believed jihadi capital to some but home sweet home to the 6 year-old boys Aatos and Amine. This is where they listen to spiders, discover black holes and quarrel over who gets to command the flying carpet that is to take them to the lands of their ancestors. They live in the same building, yet come from different worlds.Together they search for answers to the big questions. Aatos wants a god of his own, as Amine already has Allah but the question is complicated by his friend Flo's belief that people who believe in God have gone crazy.
The threat of the adults world suddenly interrupts the  children's play as terrorist bombs explode in a metro station nearby. The streets are filled with tanks, armed soldiers and policemen. Bedtime stories now evoke images of violence and even friendship is put on trial until an expected twist reshapes their lives for good.
THE MEN'S ROOM
(NO)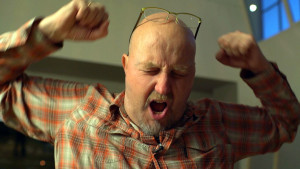 Directors: Petter Sommer, Jo Vemund Svendsen Editors: Jo Vemund Svendsen, Petter Sommer Producers: Kari Anne Moe, Gudmundur Gunnarsson Produced by: Fuglene (NO) Sales Agent: Wide House
Every Tuesday 25 tattooed, middle aged men take a break from their everyday lives to drink beer, tell bad jokes and sing dirty rock songs. Behind closed doors, in a femalefree zone, they spend time with their buddies and let their steam out. The brotherhood means a lot to them. They have even promised to sing in each others funerals – a joke of course, it has never occurred to them that it's going to happen. But one day, when one of them confides he's got little time left to live, they realise that life is fragile and that none of them are immortal.
This summer they have landed their biggest and most absurd gig ever – warming up for the legendary hard rock band Black Sabbath. They just hope they will all live long enough to experience it together.
MY FATHER, THE SPY
(LV, DE, CZ, EE)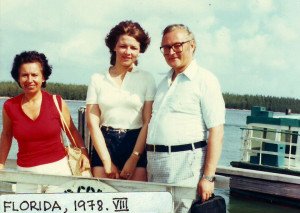 Directors: Jaak Kilmi, Gints Grūbe Writers: Gints Grūbe, Jaak Kilmi Editor: Armands Začs Producer: Antra Gaile, Gints Grūbe Produced by: Mistrus Media (LV) Co-produced by: Kick Film GmbH (DE), 8Heads Productions (CZ), PIMIK (EE)
As a young Soviet student in 1978, Ieva could not have predicted that a holiday visit to her father, Imants Lešinskis, then working at the United Nations in New York City, would irreversibly split her life in two.Entangled in a murky game she would be unable to quit, Ieva is forced to leave her former life behind, never to see her mother or her homeland of Latvia again.Pulling back the curtain on the shady behind-the-scenes world of the Cold War, this film tells a daughter's dramatic story of her double-agent father, exploring their relationship against the backdrop of events which have their roots over four decades ago.In order to find herself and understand the game she was part of, Ieva sets out on a journey to the past, confronting family secrets, lies and betrayal. Will Ieva be able to find the truth and find herself?
THE DISAPPEARANCE OF MY MOTHER
(IT)

Director: Beniamino Barrese Editor: Valentina Cicogna Producer: Filippo Macelloni Produced by: NANOF (IT) Co-produced by: RYOT (US), Tondowski Films (DE)
Benedetta wants to disappear. As iconic fashion model in the 1960's, she became a muse to Warhol, Dali, Pen and Avedon. As radical feminist in the 1970's, she fought for the rights and emancipation of women. But at the age of 75, she became fed up with all the roles that life imposed upon her and decides to leave everything and everybody behind, to disappear to a unknown place as far as possible from this world.Hiding behind the camera, her son Beniamino witnesses her journey. Having filmed her since he was a kid in spite of all her resistance, he now wants to make a film about her, to keep her close for as long as possible – or, at least, as long as his camera keeps running.The making of the film turns into a battle between mother and son, a stubborn fight to capture the ultimate image of Benedetta – the image of her liberation.
THE BUSINESS OF REVENGE
(SI, XK)
Director: Marija Zidar Editor: Jurij Moškon Producer: Danijel Hočevar Produced by: Vertigo (SI) Co-produced by: RTV Slovenija (SI), Film House Baš Čelik (RS), Dera Film Kosovo (XK)
The killing of a young woman, Gjyste, becomes the setting for a Balkan drama revolving around pride, power, and family secrets. Her killer is convicted and imprisoned, yet the victim's father is bound to the remnants of an ancient Albanian tradition — blood revenge. He must forgive his daughter's killing or slay a member of the killer's family. A group of local men mediate, led by a former Secret Service agent from the capital. Under the guise of ritual, they pressure the father to forgive in order to prevent a catastrophe.
SEARCHING EVA
(DE)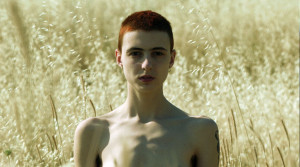 Director: Pia Hellenthal Editor: Yana Höhnerbach Producer: Daniela Dieterich
Produced by: CORSO Film- und Fernsehproduktion (DE)
This is the new generation. Eva, 25, drifter, Berliner, pet-owner, poet, lesbian, sex worker, virgo, housewife, addict, feminist, model, declared privacy an outdated concept at the age of 14.
This is the tale of a young woman, growing up in the age of the internet and turning the search for oneself into a public spectacle, allowing kids from all over the world to live their life through hers. Through her fragmented personalities you see the emergence of a new generation, in which the concept of a fixed identity has grown old. A portrait of modern existence.
THE GOOD NEIGHBOURS
(NL)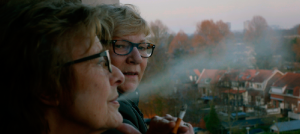 Director: Stella van Voorst van Beest Editor: Riekje Ziengs Producer: Simone van den Broek Produced by: Basalt Film (NL)
When Rotterdam citizen Bep de Bruin is found dead in her home, lying there unnoticed for 10 years, the city is in shock. How could this happen? Ada (59) and her best friend Wilma (70) decide to volunteer for the local government's response: a campaign against loneliness. Together, they go door to door to check in on elderly citizens, looking for lonely people that fit the profile and need help.


This is how they meet Jan, who has barely left his home in seven years. In fighting to stay independent, his loneliness intensifies, and Ada and Wilma are upset by his insufficient quality of care. They also encounter Tilly, a strong and stubborn woman who has contact with no one but her beloved dog, and refuses every offer of support. Overwhelmed by the loneliness they encounter, and by their fear for what this means for them and their city, Ada and Wilma stop observing — and take action.
LAPÜ
(CO)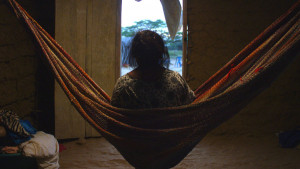 Director: César Alejandro Jaimes Co-director & editor: Juan Pablo Polanco Producer: Julián Quintero Beltrán Produced by: Los Niños Films (CO)
The film blends the world of the living and the world of the dead accompanying Doris, a young Wayuu girl, through a traditional ritual. She will give her dead cousin, who passed away ten years ago, her last farewell by cleaning the flesh from the bones of her dead body. Lapü is a very broad Wayuu concept that refers to a way of inhabiting reality. The film invites us into a world of dreams, to reflect on the beginning and ending of existence and on our own relationship with life and death.
Last year Norwegian Golden Dawn Girls premiered in competition and was nominated for the Best Feature-length Documentary in World Premiere at IDFA, appeared in the official selection of Visions du Réel, Hot Docs, Docpoint, Tromsø Film Festival, One World festival and was awarded at the international documentary film festival HUMAN in Oslo. This year the film is competing for the Best Nordic Documentary award at Nordisk Panorama.
For more information on dok.incubator, read more here.