2016 Film Festival in Review
16-21 September, Malmö, Sweden
Winners  Nominees  Numbers  Funders  Partners  Special  Thanks  Photos & Videos  Press Material  Nordisk Panorama in the News  Previous Festival Summaries
"Nordisk Panorama Film Festival 2016 has been a major success.
Malmö has really been a melting pot of short and documentary filmmakers and fans, and the festival has reached audiences both young and old, new and recurring.
We have screened the best new Nordic Short and Documentary films telling stories about everything from core family relations to suicide bombers. The film festival has arranged thought provoking and captivating events taking place in couches and on bicycles, screened films on Malmö city facades by night and provided avant-garde tech experiences in an orange container. We have hosted a Knit-a-long Cinema event, given fruitful rides in rickshaws, arranged a Safari boat ride along the Malmö canals to a museum screening and accommodated a swimming pool movie night. In addition to this we have also done our uttermost to provide a unique platform for Nordic collaboration and exchange of experiences within filmmaking.
This year it feels like we continued our success when it comes to attracting and inviting the Malmö audience, something that is of vital importance to us. We love Malmö, and we cannot wait until we get to invite everyone to Nordisk Panorama Film Festival again next year."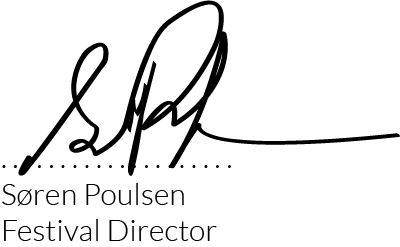 Winners
Best Nordic Documentary
(Sponsored by the Nordic public broadcasters DR, YLE, RUV, NRK and SVT)
Don Juan [Sweden/Finland]
Director: Jerzy Sladkowski
For its dedication to "pure cinema", for its honesty and visual beauty a unanimous jury give this award to "Don Juan". This deeply moving love story was placed on our doorsteps with such a sensitive gaze and care with characters who were compelling and authentic although with rough edges. We all should hope to meet and/or have a Tania in our life. We loved it!
Jury: Grit Lemke, DOK Leipzig [Germany], Chris Hastings, World Channel [USA], Camilla Nielsson, Winner of Best Nordic Documentary Award 2015 [Denmark].
Honourable Mention
Brothers [Norway]
Director:Aslaug Holm
For this insightful and beautiful look of a modern family and of brothers that is coming of age, we offer an honorable mention to "Brothers".
Best Nordic Short Film
(Sponsored by he Nordic directors' associations Danish Film Directors, Directors Guild of Finland, Guild of Icelandic Film Directors, Norwegian Film Makers Association and Swedish Film Directors.)
Forgotten Reason [Sweden]
Director: Peter Larsson
A hypnotic journey into the darkest of forests. Within an atmosphere of ambiguity, the phantasmagoric suggestion of figures, faces and ominous sound, in interaction with the landscape, invokes a space for immersive personal interpretation. An unforgettable nightmare.
Jury: Lydia Beilby, Edinburgh International Film Festival [UK], Eva Schweizer, SRF [Switzerland], Einar Baldvin, Winner of the Best Nordic Short Film Award 2015 [Iceland].
Honourable Mention
Dilapidated [Norway]
Director:Ole Sebastian Kåss
A skilfully crafted and expertly acted drama, "Dilapidated" boasts iconic images and distinct characters. The jury was particularly impressed with the visceral and nuanced representation of the tangled web of troubled family relationships.
Best New Nordic Voice
(Sponsored by regional film centres)
Front View of my Father [Denmark]
Director: Nicoline Skotte Jacobsen
The award for Best New Nordic Voice goes to a distinct artistic voice which, interestingly, creates a very intimate and tender atmosphere through a staged setting. This methodology adds an honesty to the project, which maybe feels more real than a conventional realistic approach. With a subtle playful seriousity the director approaches a subject of lost and longing for intimacy in a brave and innovative manner. The jury is happy to see a father-daughter relationship in focus, something we seldom see in film. We award a film that draws on performance tradition and process based film, but moves it forward. The winner leaves the jury with tears in our eyes and makes us want to call our fathers – the winner of Best New Nordic Voice is "Front View of My Father".
Jury: Birgitte Weinberger, Odense Film Festival [Denmark], Oscar Eriksson, Folkets Bio [Sweden], Ane Hjort Guttu, New Nordic Voice Special Mention 2015 [Norway].
Nordisk Panorama Audience Award
(Sponsored by the City of Malmö)
Yarn [Iceland/Poland]
Directors: Thordur Jonsson, Heather Millard & Una Lorenzen
Children's Choice Award
(Sponsored by Nordisk Panorama)
Ruth [Iceland/Poland]
Director: Hanna Heilborn

Nominees
Best Nordic Documentary
Becoming Zlatan – Fredrik Gertten & Magnus Gertten
Brothers – Aslaug Holm
Bugs – Andreas Johnsen
Diving into the Unkown – Juan Reina
Don Juan – Jerzy Sladkowski
Dugma – The Button – Paul S. Refsdal
Keept Frozen – Hulda Rós Guðnadóttir
Magnus – Benjamin Ree
MonaLisa Story – Jessica Nettelbladt
Motley's Law – Nicole Nielsen Horanyi
Reflections – Sara Broos
Return of the Atom – Mika Taanila & Jussi Eerola
The Magnitsky Act – Behind the Scenes – Andrei Nekrasov
Those Who Jump – Estephan Wagner, Moritz Siebert & Abou Bakar Sidibé
Best Nordic Short Film
Ambulance – Sebastian Torngren Wartin
Chameleon – Christina Lande
Circles – Frida Kempff
Dancing For You – Erlend E. Mo
Delphi – Søren Peter Langkjær Bojsen
Dilapidated – Ole Sebastian Kåss
Elegance – Virpi Suutari
Fantasy – Teemu Nikki
Forgotten Reason – Peter Larsson
Francis – Ahmed Abdullahi
Heart of the Land – Kaisa Astikainen
How Far She Went – Ugla Hauksdóttir
I Love Anna – Joonas Rutanen
Let Me Run – Björn Fävremark & John Boisen
Lulin – Ludvig Stolterman
Make a Wish – Jonatan Etzler
Melon Rainbow – Laurits Flensted-Jensen
Moms on Fire – Joanna Rytel
Mr Sand – Soetkin Verstegen
Mukwano – Cecilie McNair
SIA – Annika Berg
The Absence of Eddy Table – Rune Spaans
The Boyg – Kristian Pedersen
The Log – Teemu Nikki
Thoughts About Love – Jani Ilomäki
You've Made Your Bed, Now Lie In It – Alexander Zwart
Best New Nordic Voice
Best Friends Forever and Ever – Katrín Björgvinsdóttir
Brothers – Thordur Palsson
Finite – Marius Rolfsvåg
Front View of my Father – Nicoline Skotte Jacobsen
Golgotha – Ulla Heikkilä
Homo Sacer – Lode Kuylenstierna
I Can't Be Seen Like This – Anna Gunndis Gudmundsdottir
Kiki – Sara Jordenö
Moving Target – Tanja Wol Sørensen
Resort – Kasper Møller Jensen

Numbers
Funders 2016
Malmö Stad, Film I Skåne, Nordisk Panorama
DFI, IFC, NFI, SES, SFI
DR, NRK, RUV, SVT, YLE
Creative Europe MEDIA, Nordic Council of Ministers, Nordisk Film & TV-fond, Region Skåne
Malmö Näringslivskontor, ABF, Fair Trade City
Partners 2016
Anidox, BUFF, BoostHbg, Cykling utan ålder, Den Norske Filmskolen, DOK.Incubator, Doc Lounge, EDN, Filmcentrum Syd, Indie Film, Institute of Documentary Film, Invest in Skåne, Southern Sweden, Creatives, Malmö Konsthall, Knitwork, Krabstadt, WG Film, WIFT
Common Shores, Kultur I Väst, Västra Götalandsregionen, Viken filmsenter, Copenhagen Game Collective, Triband
Emmaus, Hylliebadet, Kon Tiki museet, Lovable Hat Cult, Mobility Week, Moxie & Mayhem, Till bords, Wall is a screen
Amiralen / Nöjesteatern, Babel, Grand Öl & Mat, Folkets Bio, Kao's, Kullanders, Kulturcentralen, Mstore, Panora, Slagthuset, Scandic, Smak, Spegeln

Special Thanks
Adnuvo, Akelius, Atrium Ljungberg, Auto Images, Blå båten, Book a Boat, Evenemangsteknik, JM, Musik i Syd, Q-park, Way Creative.
Jimmy Arvidsson, Peter Dean, Oscar Hagbard, Hampus Jakobsson, Olof Marnung.
All of our Malmö Stad co-production partners: Barnkulturenheten, Gatukontoret, Malmö museer, Miljöförvaltningen, Sommarscen, Stadsarkivet, Stadsbiblioteket.
The wonderful Nordic filmmakers – without you we'd have no "campfires" to gather around.
Our fantastic volunteers – without you, there would be no festival.

Photos and videos 2016
Festival Trailer
Facebook Photo Albums
Opening Night
Screenings & Experience Events
Panels
Forum
Market
Social Gatherings
Awards Gala
Press Material
Looking for press material? Visit our Press page

Nordisk Panorama Film Festival in the News 2016
De blev vinnarfilmerna på Nordisk Panorama – Sydsvenskan [2016-09-20]
Nordisk Panorama öppnar med film om norskt schackgeni – Norra Skåne [2016-09-14]
Yrkesliv med ideliga skiften – Sydsvenskan [2016-09-15]
Filmen som många vill stoppa – Sydsvenskan [2016-09-19]
En vecka i Malmö: gallerinatt, simhallsbio, gatufestival och Orup – Sydsvenskan [2016-09-19]
Filmfestival, konserter och gratis surströmming – vi har listan för Malmöhelgen – Sydsvenskan [2016-09-16]
"Magnus" första draget på filmfesten – Sydsvenskan [2016-09-16]
Kontroversiella "The Magnitsky Act" visas i Sverige – Sveriges Radio [2016-09-16]
Kolla på film – och bada samtidigt – Sydsvenskan [2016-09-19]
Snart dags för Nordisk Panorama Film Festival i Malmö – Sydsvenskan [2016-09-08]
I Zlatans spår genom en miljonprogramsidyll – Sydsvenskan [2016-09-17]
Heder til norske filmer på Nordisk Panorama – Rushprint [2016-09-21]
YARN Announces Special Knit-Along Screenings In Select Nationwide Cinemas From October 7 Ahead Of UK Wool Week – The Fan Carpet [2016-10-04]
Previous Festival Summaries & Material