Nordisk Panorama Film Festival 2020 in Review
The 31st edition of Nordisk Panorama Film Festival gathered more than 40.000 spectators and 800 accredited filmmakers and decision-makers from all over the world, who met online to participate in industry sessions, masterclasses, market & forum activities, and to watch films on our custom-built streaming platform!
The hybrid festival mixed online exclusives with select in-person events in Malmö and for the first time ever audiences in all five Nordic countries had access to free streaming of the films during the ten day extended festival.
We would like to thank all the participants and audiences who enjoyed the festival from the comfort of your couches and home offices or attended the in-person events in Malmö.
We really hope to see more of you in person this year in Malmö 16-21 September, 2021. Save the date!
Watch the recap:
---
The Award Winners of Nordisk Panorama Film Festival 2020:
On Thursday 24 September, the winner films at Nordisk Panorama Film Festival 2020 were announced. The award ceremony was broadcast live on Facebook from Malmö City Hall and the audience was invited to participate from their couches.
In case you missed it, you can watch it here and enjoy both the jury motivations & the speeches from the happy winners. Of the 67 nominated Nordic documentaries and shorts, seven films were awarded in five different categories.
The Award Winners
Best Nordic Documentary
The Painter and the Thief by Benjamin Ree (Norway), 2020
Honourable Mention
The Last Autumn by Yrsa Roca Fannberg (Iceland), 2019.
Cash prize: 11.000€
Sponsored by the Nordic public broadcasters: DR, YLE, RUV, NRK and SVT
Best Nordic Short Film
The Affected by Rikke Gregersen (Norway), 2020.
Cash prize: 6.000€
Sponsored by Swedish Film Directors and Nordisk Panorama
New Nordic Voice Award
Doc: Colombia In My Arms by Jenni Kivistö & Jussi Rastas (Finland), 2020.
Short: Fucking Adopted by Nora Nivedita Tvedt (Norway), 2020.
Cash prize: 5.000€
Sponsored by Film i Skåne and AVEK
Young Nordic – Children's Choice Award
Yes-People by Gísli Darri Halldórsson (Iceland), 2020.
Cash prize: 1.500€
Sponsored by Nordisk Panorama
The City of Malmö's Audience Award
The Nannies by Signe Barvild Stæhr (Denmark), 2020.
Cash prize: 2.500€
Sponsored by the City of Malmö
Find out more about the award winners
Read more about the nominated films here:
Young Nordic – Children Choice Award
---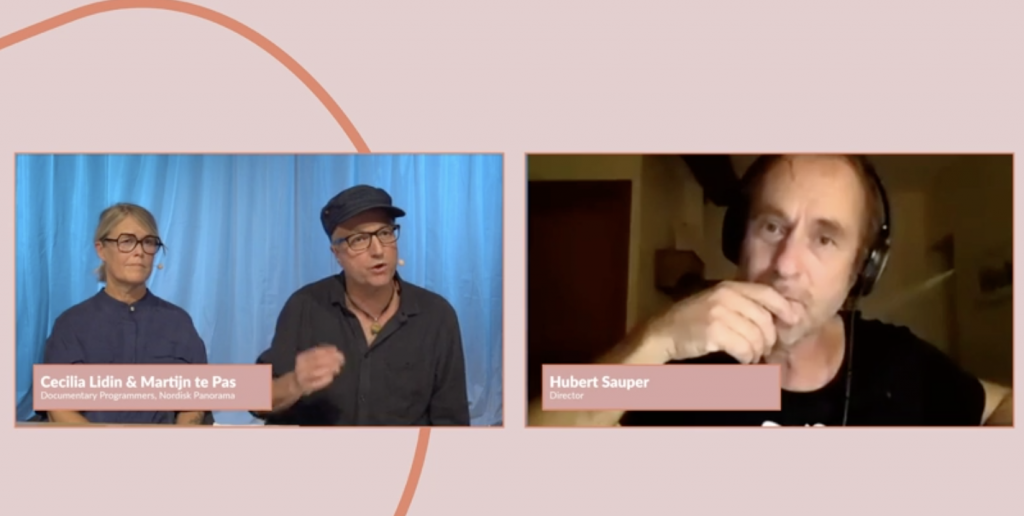 Revisit the Masterclasses
You can still watch the two masterclasses with Niki Lindroth von Bahr and Hubert Sauper on our Youtube channel. Enjoy the journey through Hubert Sauper's full body of work with clips from Darwin's Nightmare, We Come As Friends and Epicentro and the on-set talk with artist and animation director Niki Lindroth von Bahr about her career to date, creative processes, and what makes her tick.
Watch Hubert Sauper
Watch Niki Lindroth von Bahr
---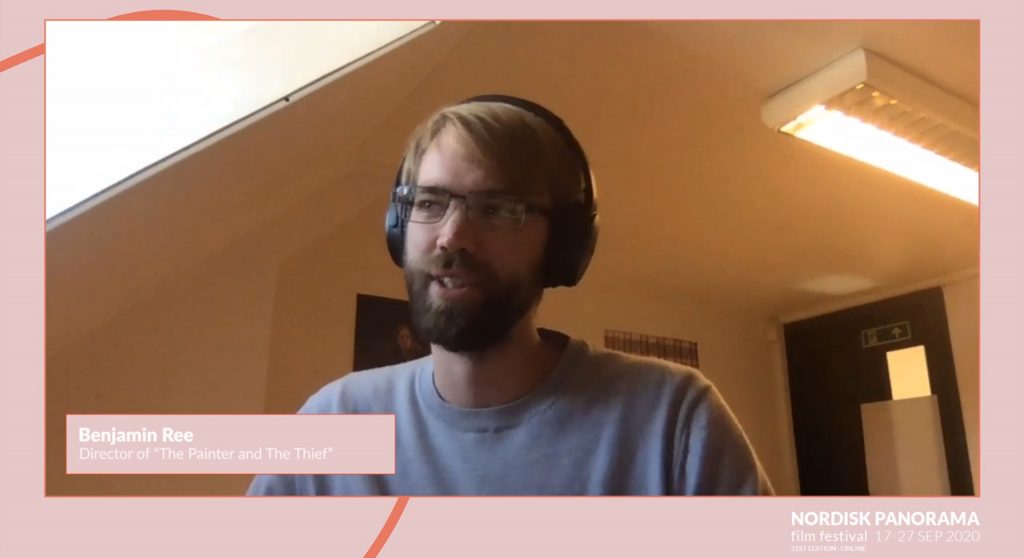 Watch the Filmmaker Q&A's
Don't miss the opportunity to hear the filmmakers share their perspectives and the stories behind the making of their films! Q&A's with all the filmmakers of the festival are now available on our Youtube-channel.
---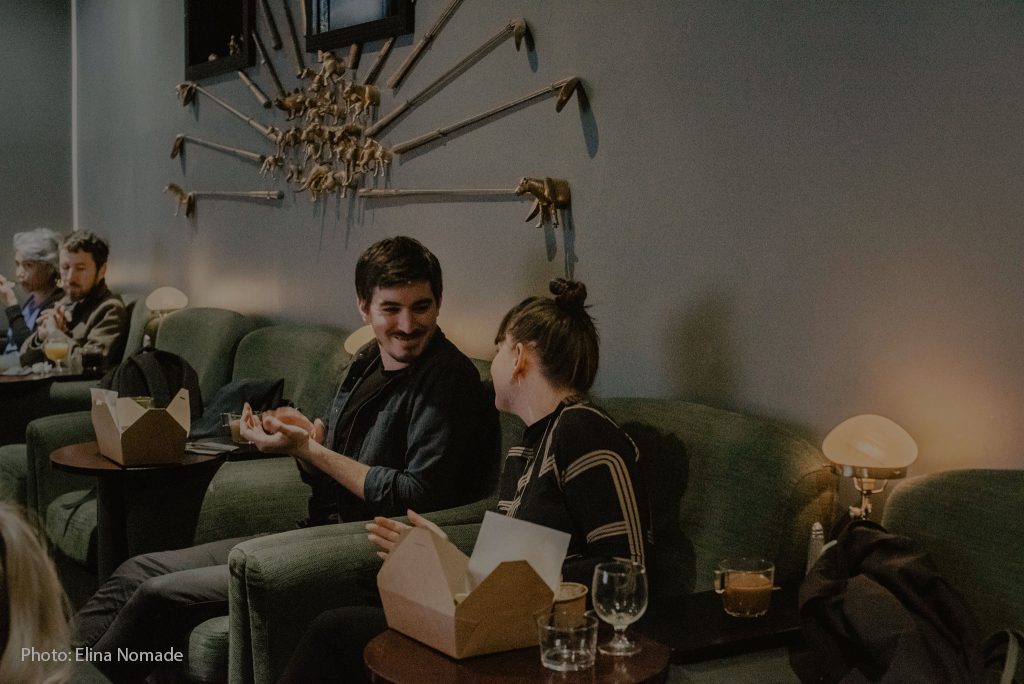 The In-person Events
17 – 27 Sep the festival hosted several small scale in-person events around the City of Malmö. There were special film programmes with Jan Ijäs, Pilvi Takala and Ikram Abdulkadir running at Malmö City Library, Malmö Konsthall and Inter Arts Center. Film screenings, talks and concerts were arranged at Cinema Spegeln, Cinema Panora and Plan B, and more.
Read more about the in-person events here
---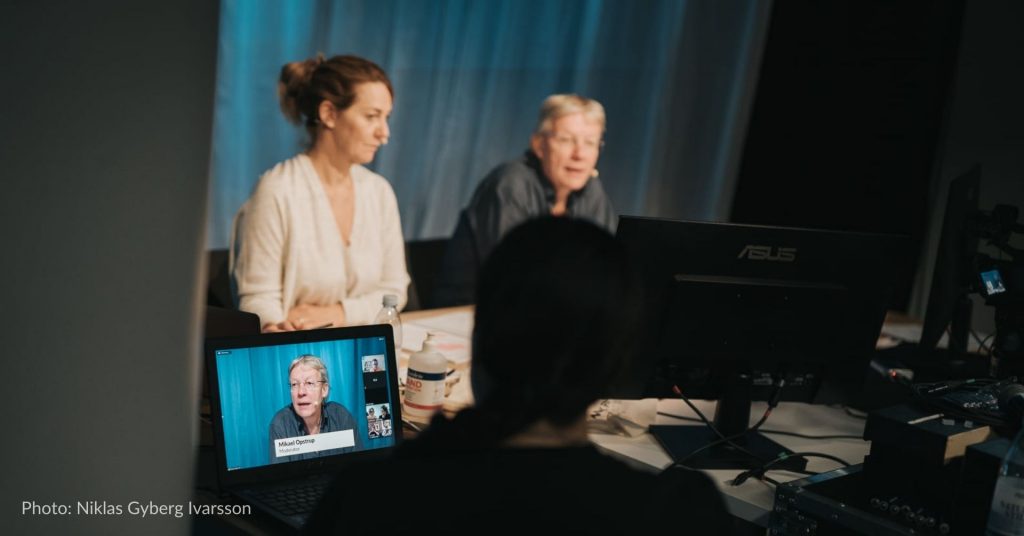 Nordisk Panorama Forum 2020
More than 340 film professionals attended this year's 27th edition of Nordisk Panorama Forum online! 20 projects pitched to 93 decision-makers and a total of 39 projects were presented in one-to-one meetings. Close to 600 meetings took place during the online forum. We are looking forward to following the projects, seeing the results and hopefully welcoming back the finished films at Nordisk Panorama Film Festival!
37 producers attended the yearly networking event "Producers Meet Producers" focussed on co-production and sharing experiences. The day included a presentation by the Nordic Film Institutes and an introduction to our specially invited guests from the Baltic delegation.
For the 2020 online edition NP Forum was also offering an extra "Doc Expert Day" focused on different aspects of the European and international documentary landscape. The day consisted of 7 presentations and individual meetings between the experts and forum participants.
---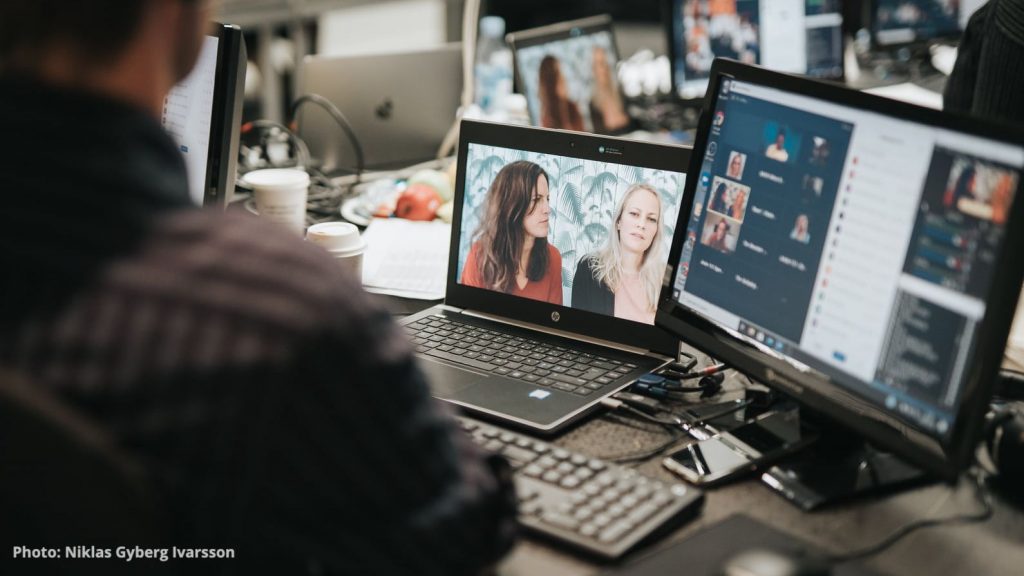 Nordisk Panorama Market 2020
Nordisk Panorama Market was bustling with meetings, seminars and industry events. 254 films in the market catalogue with 19 Nordic shorts and docs screened as Closed Market Screenings. The Nordic Short Film Pitch presented 10 new short film projects and 132 meetings were held.
Work-in-Progress presented 6 new documentary projects nearing the finish line to more than 60+ decision makers followed by 40 pre-booked meetings.
Three Expert Round tables were organized with 15 decision makers and 39 one-to-one meetings.
---
Nordisk Panorama Film Festival 2020 in Numbers:
17-27 September online and select in-person events in Malmö, Sweden.
31st edition.
10 festival days.
42 690 audience attendance.
97 films were screened during the festival.
815 accredited guests.
541 submitted films.
254 of the latest Nordic shorts and documentaries were presented at the Nordisk Panorama Market.
10 new short film projects were presented at Nordic Short Film Pitch and 6 nearly finished documentaries were presented at the Work in Progress event.
39 documentary projects were presented to international decision-makers at Nordisk Panorama Forum.
Over 800 industry meetings were scheduled throughout the festival days.